Delicious Jewels
To celebrate a new chapter in Hemmerle's history, Christian and Yasmin Hemmerle surprised Stefan with a vegetable-inspired collection and published Delicious Jewels in 2011, a book that introduces the jewels along with recipes by celebrated food writer and author Tamasin Day-Lewis.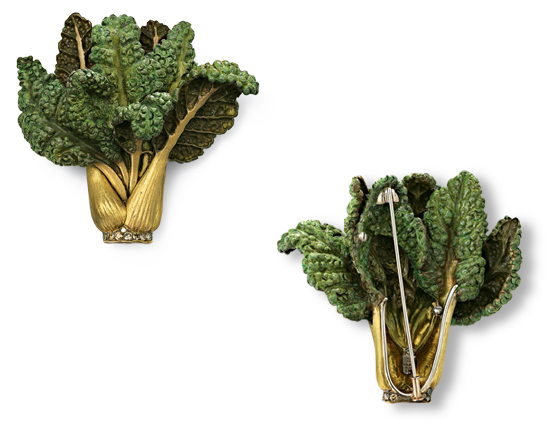 The concept of the recipe taps into the alchemical mix of ingredients – imagination and intuition, originality, creativity, audacity and technical virtuosity – that go to make a Hemmerle jewel. The vegetal theme shows Hemmerle's affinity with figurative as well as abstract compositions, and their respect for the natural treasures of the planet.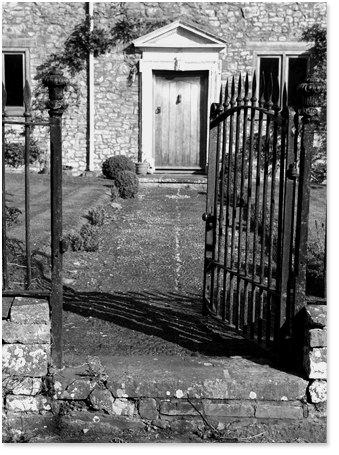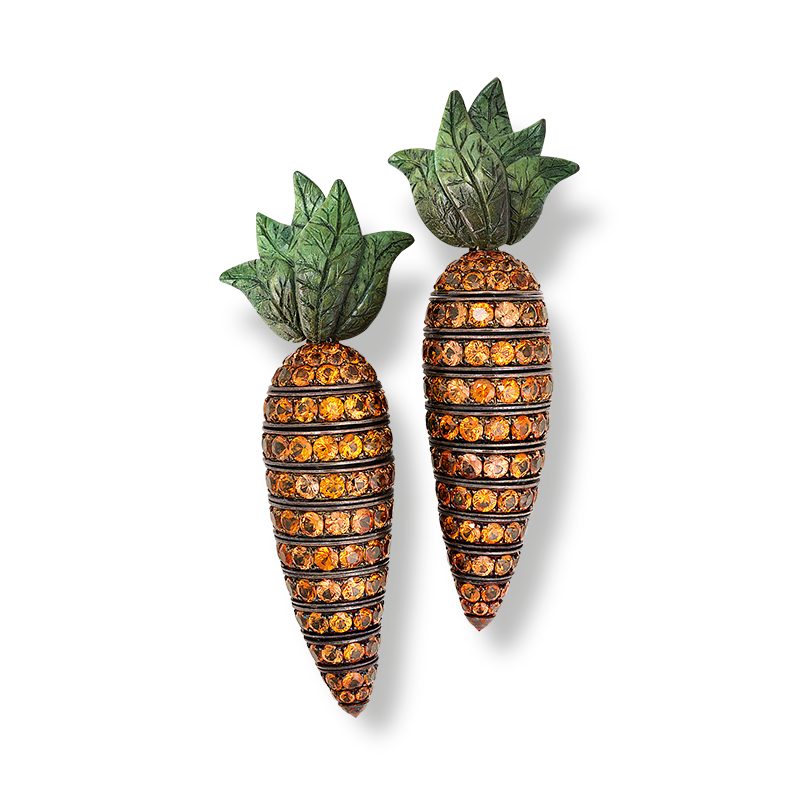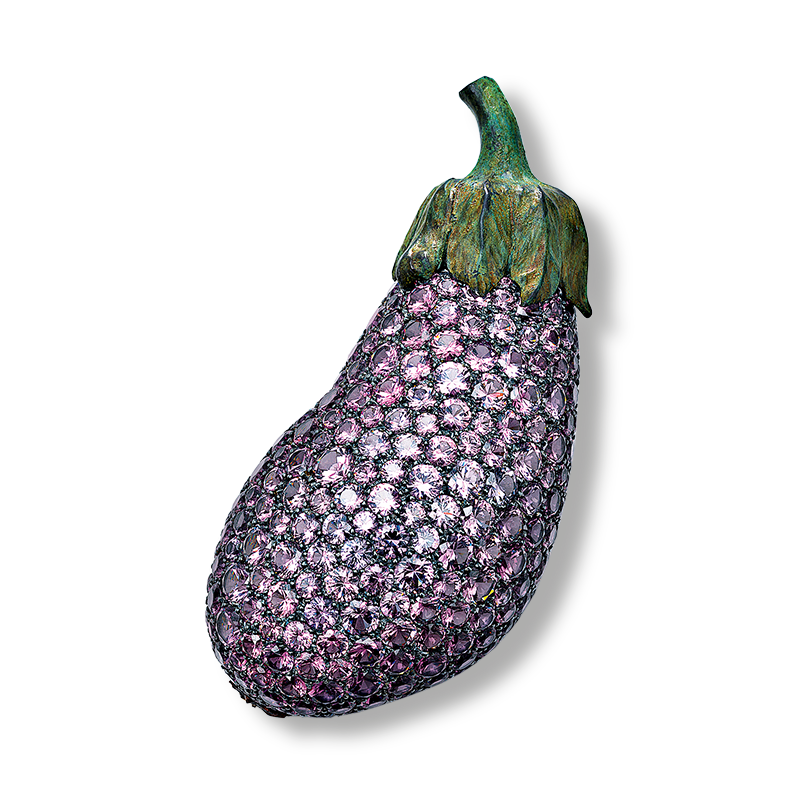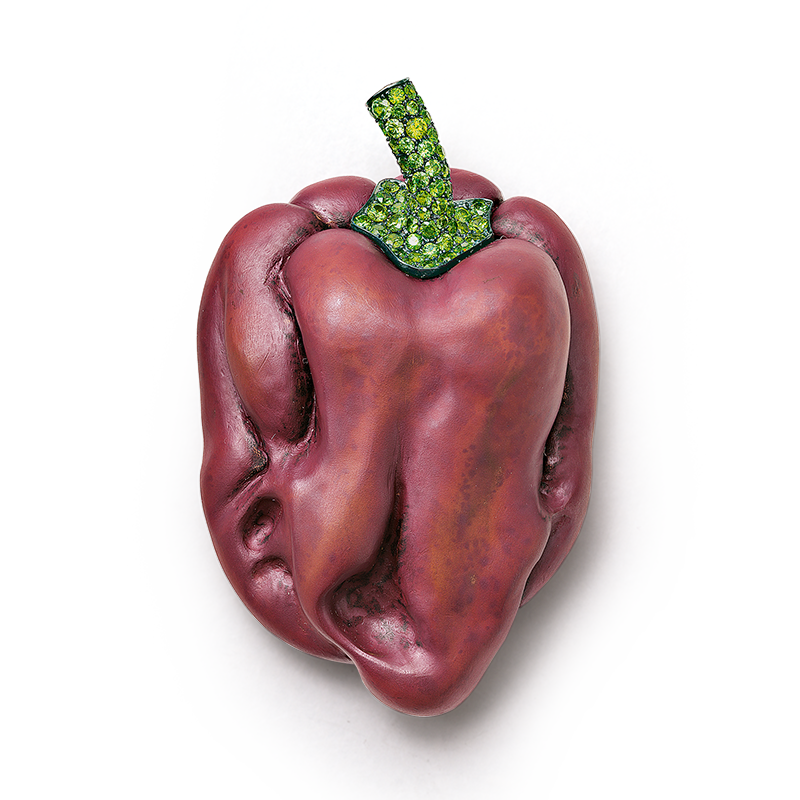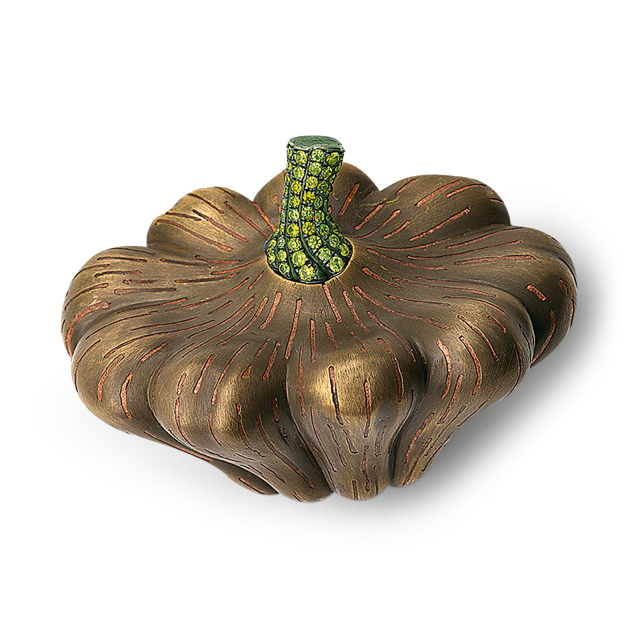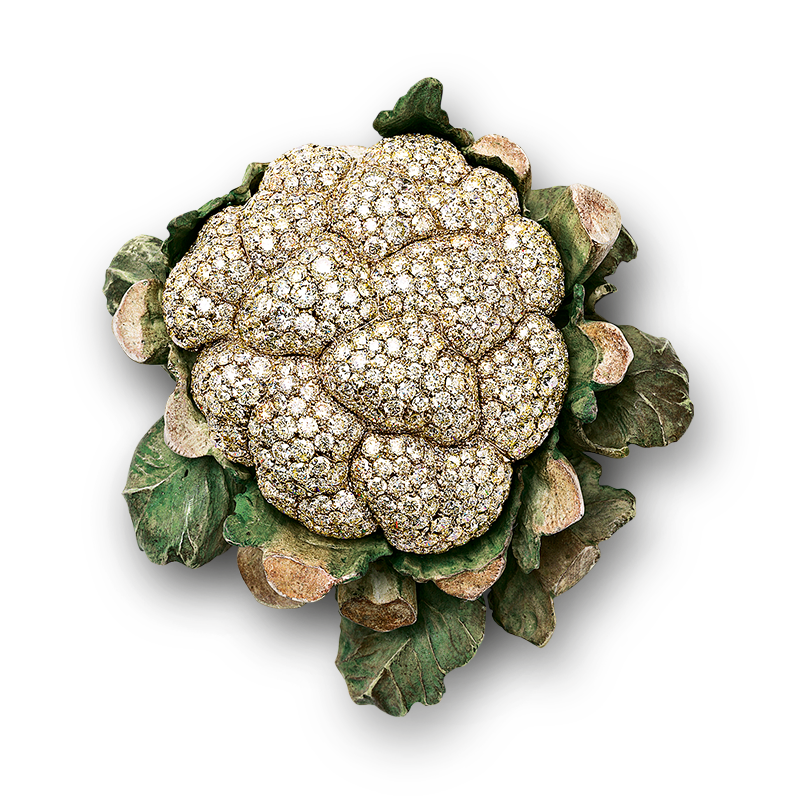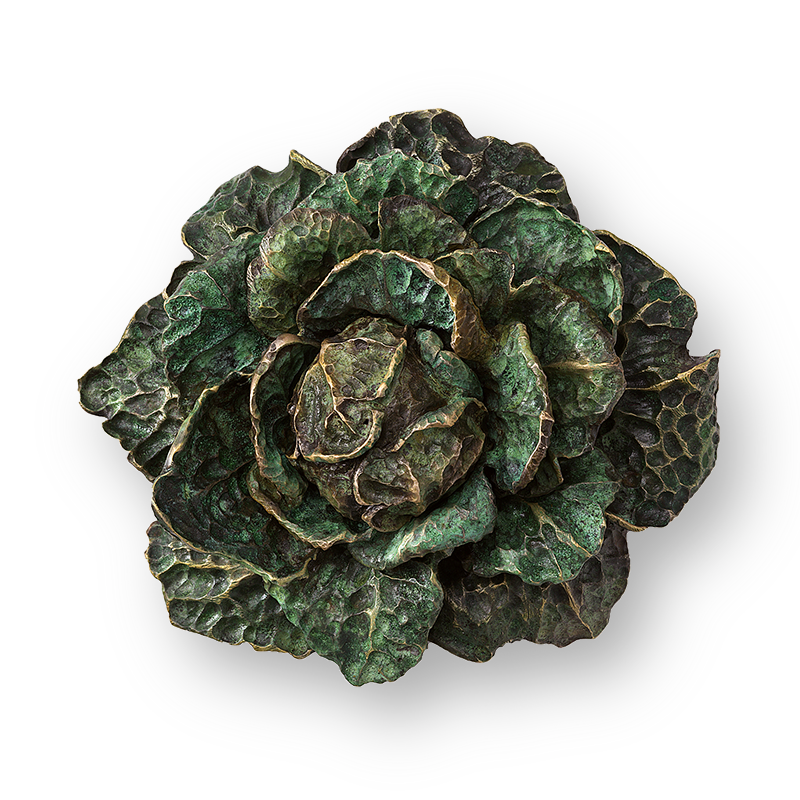 We felt that the cabbage did not invariably need a pavé setting to come to life. The craftsmanship of the metal was sufficient.
Christian Hemmerle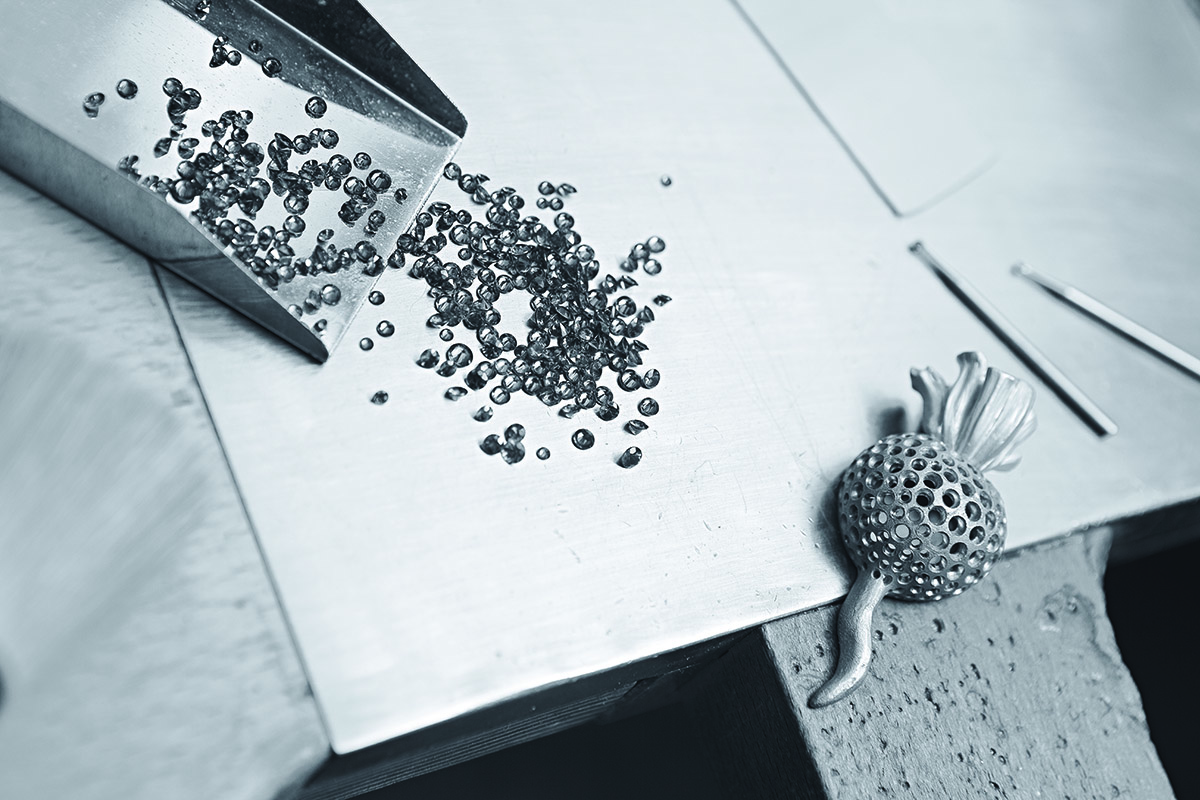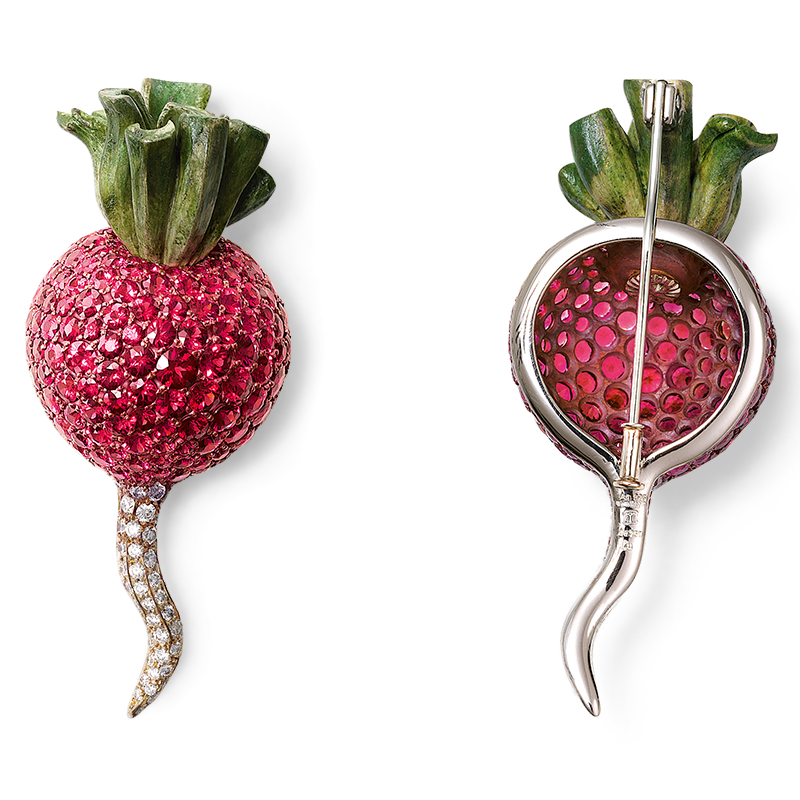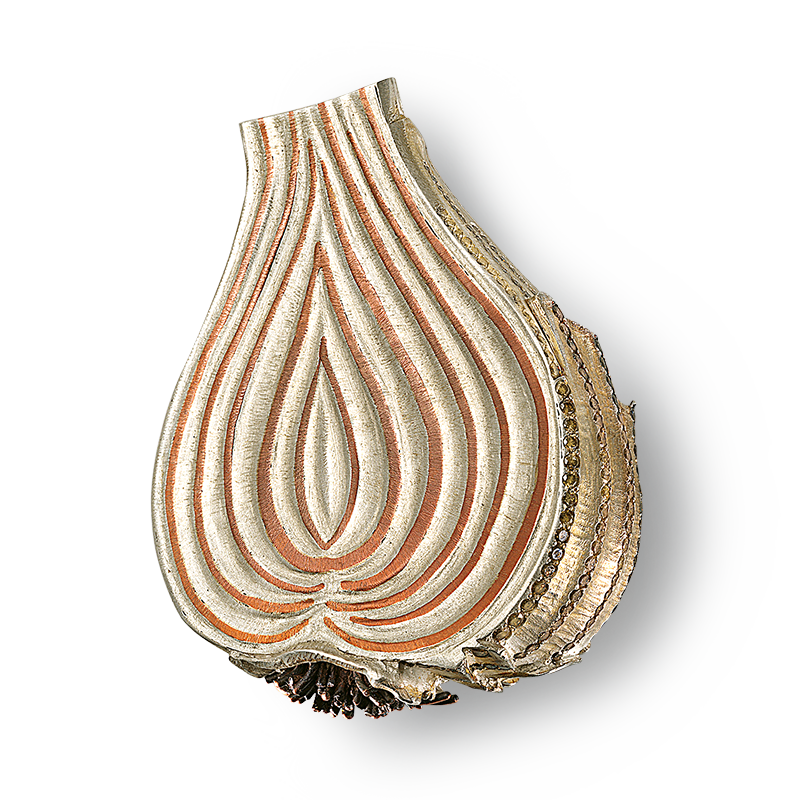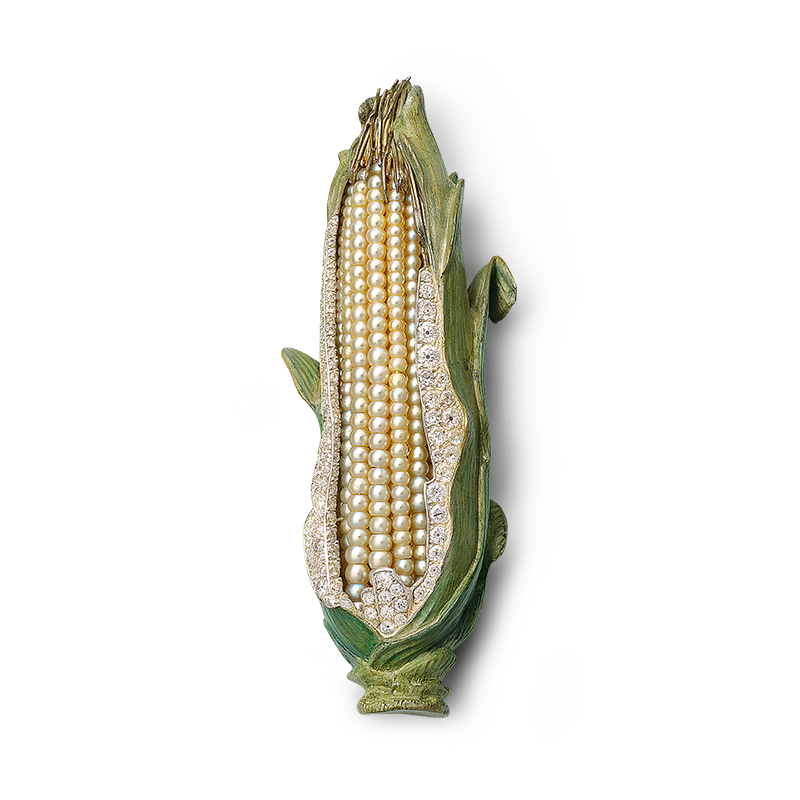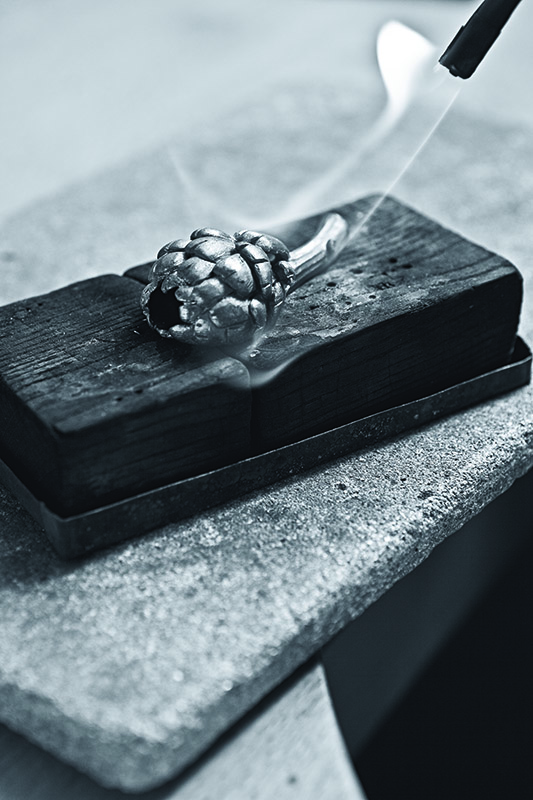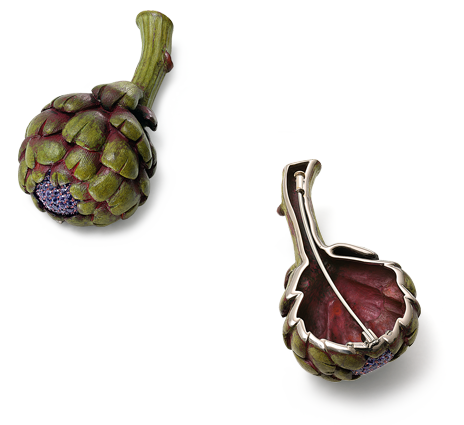 Jewellery making and food at the top level are not dissimilar, both rely on technique, long experience and tradition, purism and originality without pretentiousness, elegant simplicity at best, both are beautiful to the eye and a joy to the senses.
Tamasin Day-Lewis Food Writer and Chef
Recipe
Roast pumpkin, toasted pumpkin seed, burrata and onion salad
The pumpkin glows radiant and orange in the autumn and early winter and its sweet flesh is marvellous in soups and pies, salads, pasta and risottos or simply roasted with a little garlic, thyme and fresh green or red chilli as a side dish. I favour the red onion squash, or Italian or French pumpkins − which are better textured and less watery and stringy than our English ones − and the butternut squash. I have added a couple of sweet potatoes to this dish for their subtly different character and colour. You can stick to the pumpkin if you would rather. Serve this salad warm or at room temperature, as a starter, or as a light lunch with good bread. You may not be able to find the purple salad onions I have used to summon up the feeling of autumn, but shallots or white spring onions will also fit the bill. You may also not live near enough a good cheese shop to be able to find the magical burrata from Puglia, which has to be flown in from Italy and is made with mozzarella and cream. Burrata means 'buttered'. It is richer and creamier than mozzarella di bufala, which you may use in place of it.

Tamasin Day-Lewis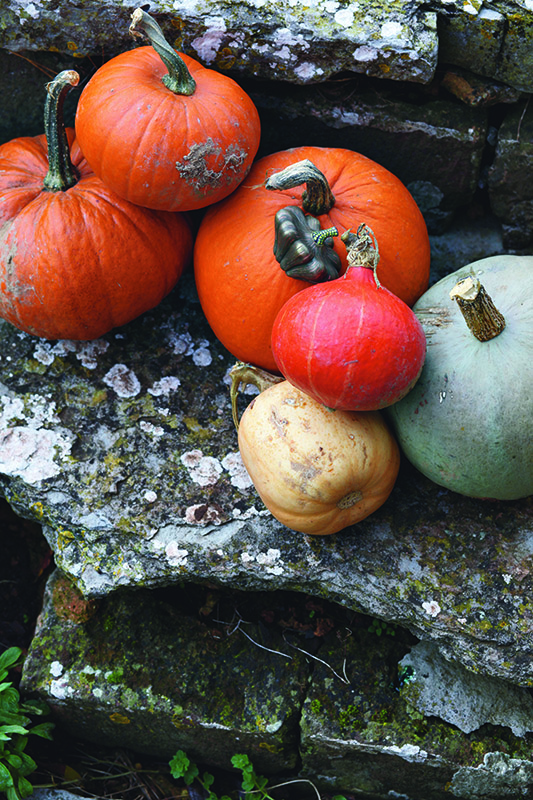 1 red onion squash cut into chunks
2 sweet potatoes cut into quarters
Olive oil
6 spring onions
A handful of pumpkin seeds
1 burrata
A few sprigs of fresh sage leaves
Sea salt and black pepper
Put the squash and sweet potatoes, with their skins, onto a baking tray and sprinkle with a dribble of olive oil and sea salt. Roast for around 25 minutes, a skewer inserted into the flesh should go right through with ease. Remove from the oven and cool to the point at which you can remove the skin.
Meanwhile, place the halved salad onions on the baking tray with a dribble more oil and roast for about 15 minutes until browned and softened, turning them over at half time.Put a small frying pan on the heat and when it is hot, throw in the pumpkin seeds and toast them for around a couple of minutes until they pop, stirring to turn them, and not allowing them to blacken. Remove to a plate. Put a dessert-spoon of olive oil in the pan, heat until hot and throw in the sage leaves until they crisp and frizzle, about a minute. Remove to a plate. Assemble the salad beginning with the squash and sweet potato. It looks good on a large, warm, white plate. Strew the onions over the squash and then tear the milky burrata with your hands and scatter it on the plate. Scatter the pumpkin seeds and sage leaves on top, dribble over a little more grassy, peppery olive oil and season to taste.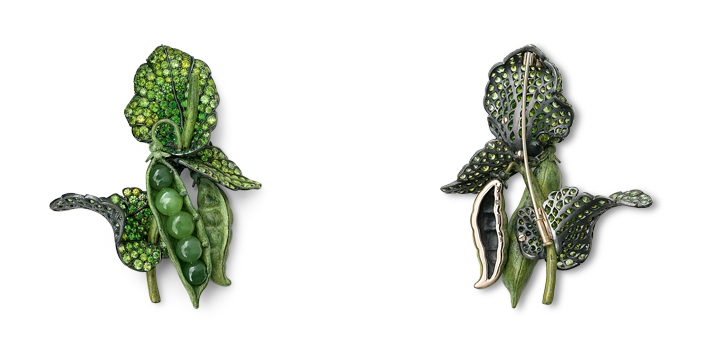 Publication