Nature's Jewels
Hemmerle's Nature's Jewels collection consisting of twelve brooches, two pairs of earrings, a necklace and a ring was inspired by fruits, seeds, leaves and trees. The realism and innovative use of materials in the collection captures woodland tones alongside the textures of vibrant exotic fruits.
The collection was celebrated with the publication of a poetry book, Nature's Jewels. Produced in a limited edition, this unique selection of jewels and poems is published by the art-book publisher MACK with poems sourced by the poet Greta Bellamacina. Poems in eight different languages feature in the book, transcribed in calligraphy in their original language and in English.
Writing by Alice Oswald, Henry Wadsworth Longfellow, Octavio Paz, Johann Wolfgang von Goethe and Arthur Rimbaud all feature in the book alongside other celebrated poets.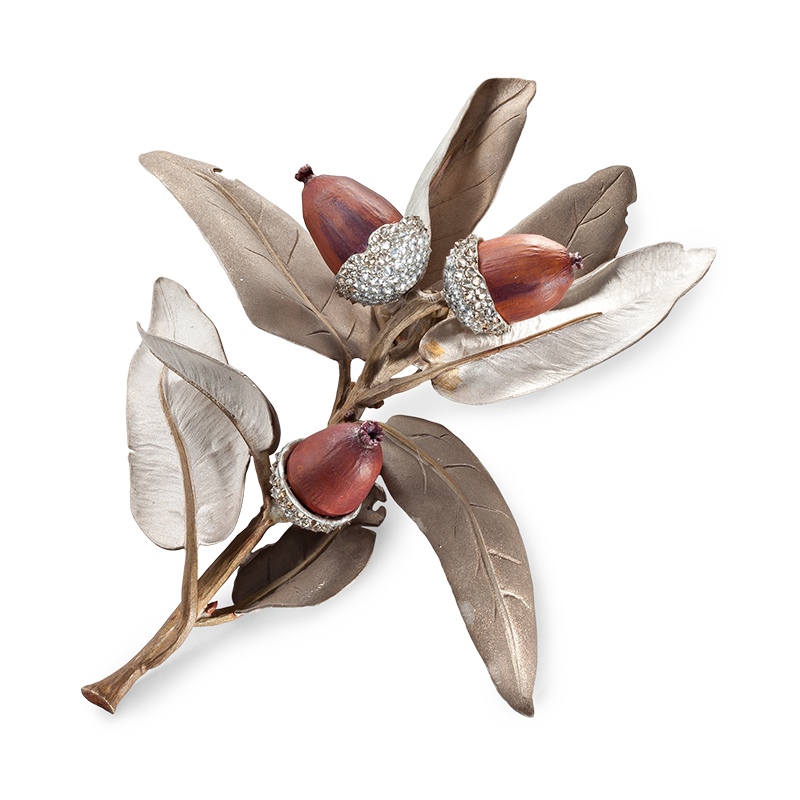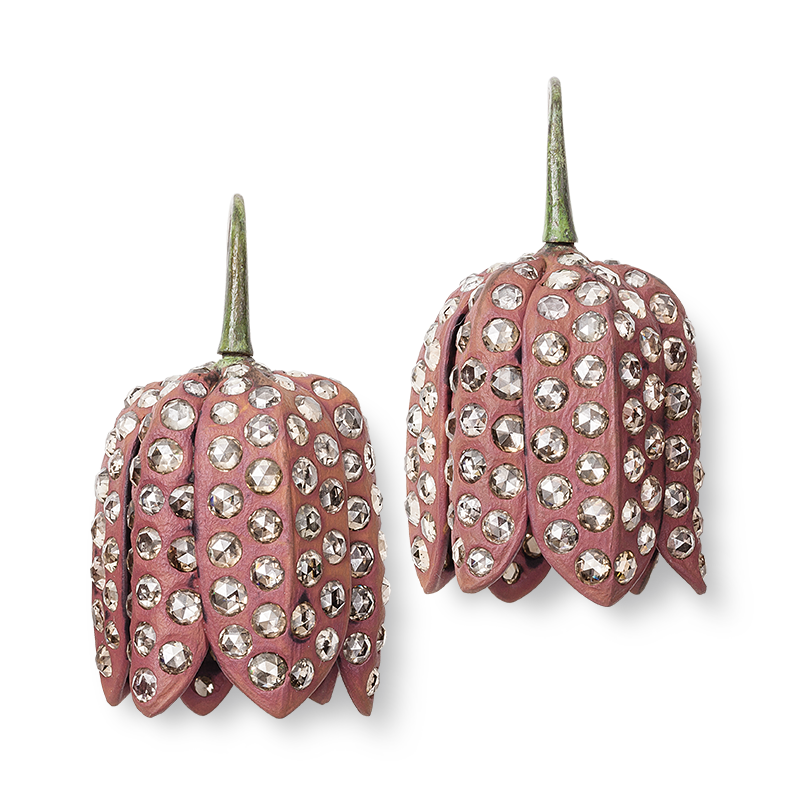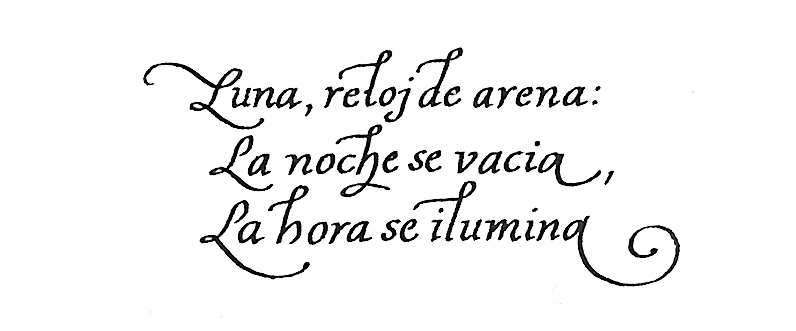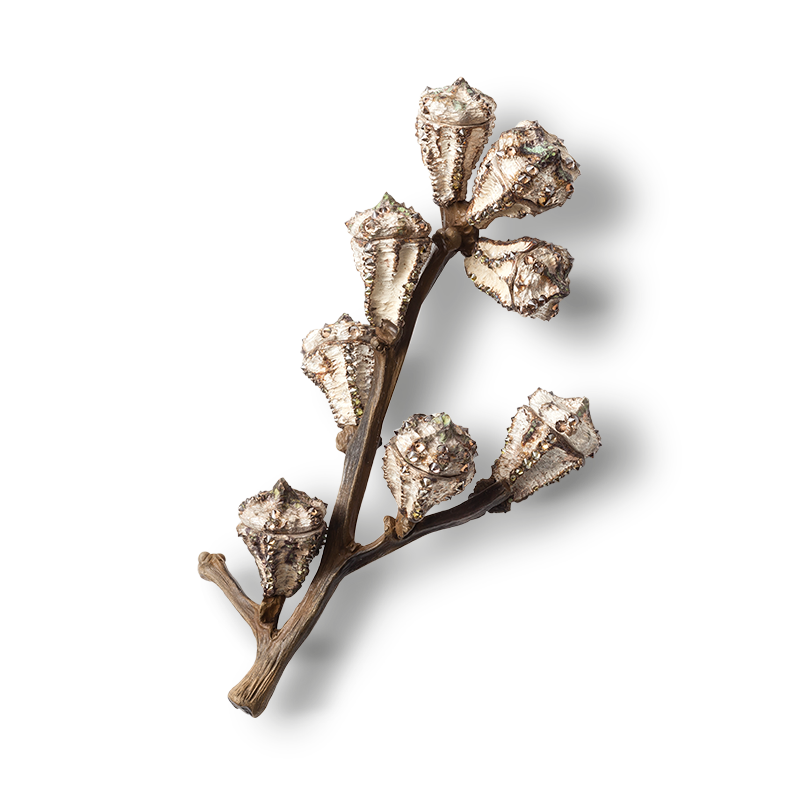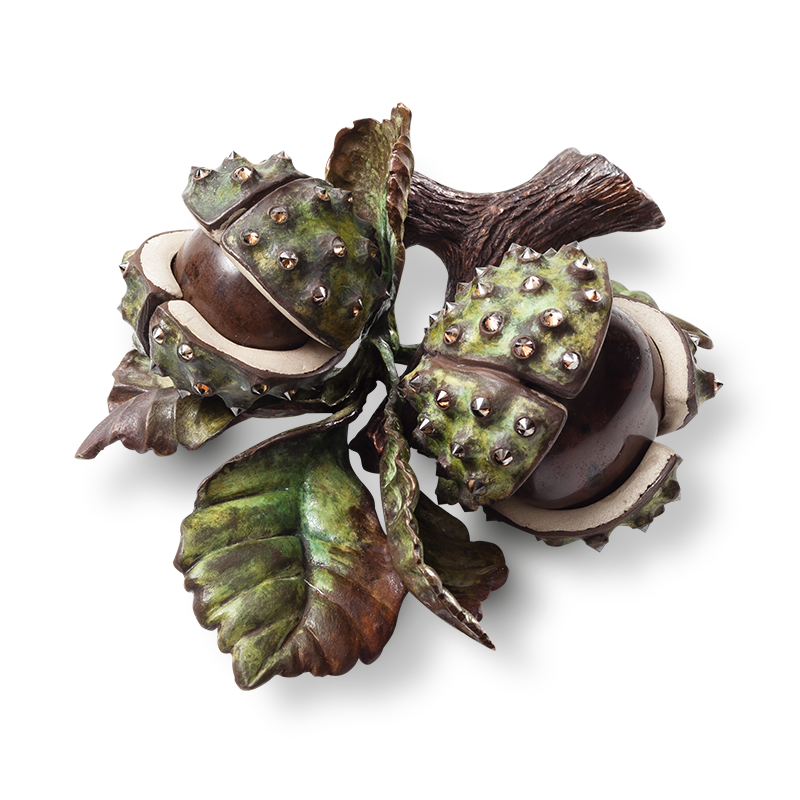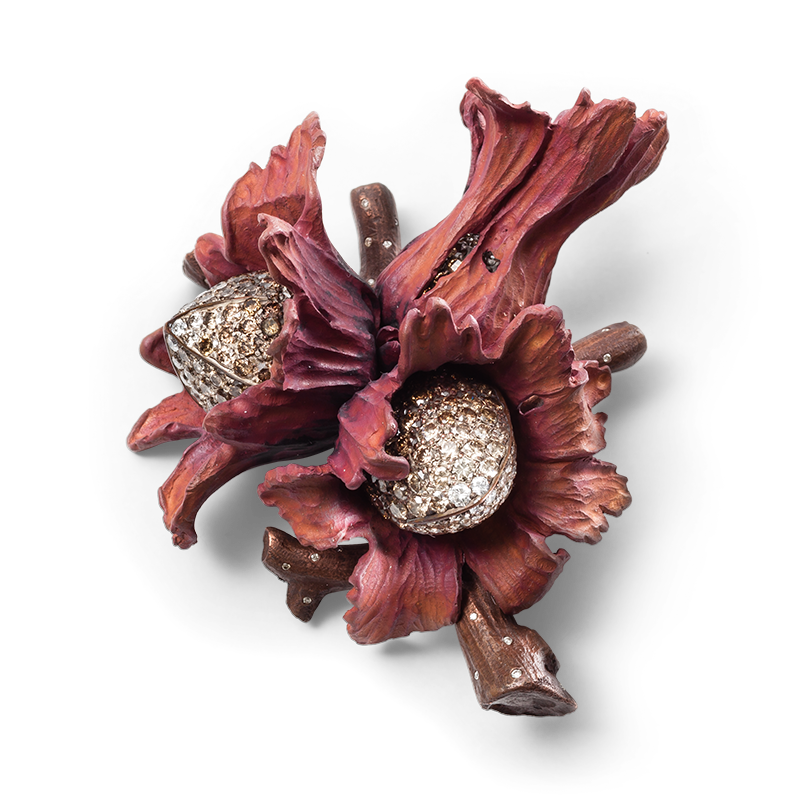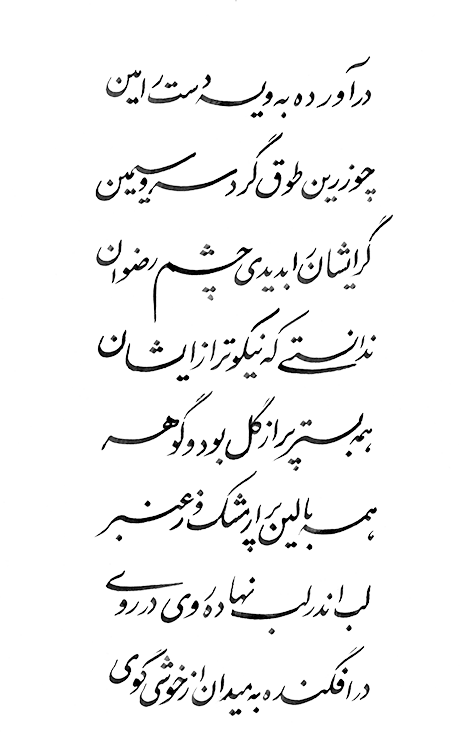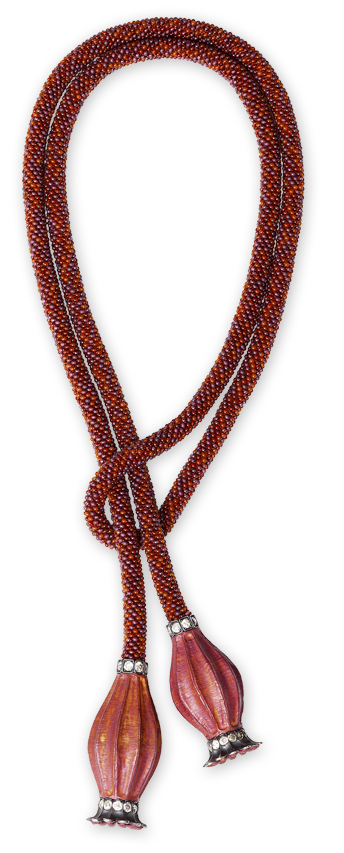 Our own philosophy resonates with poetry - originality, beauty, boldness, creativity, and technical understanding also go into making a Hemmerle jewel.
Christian Hemmerle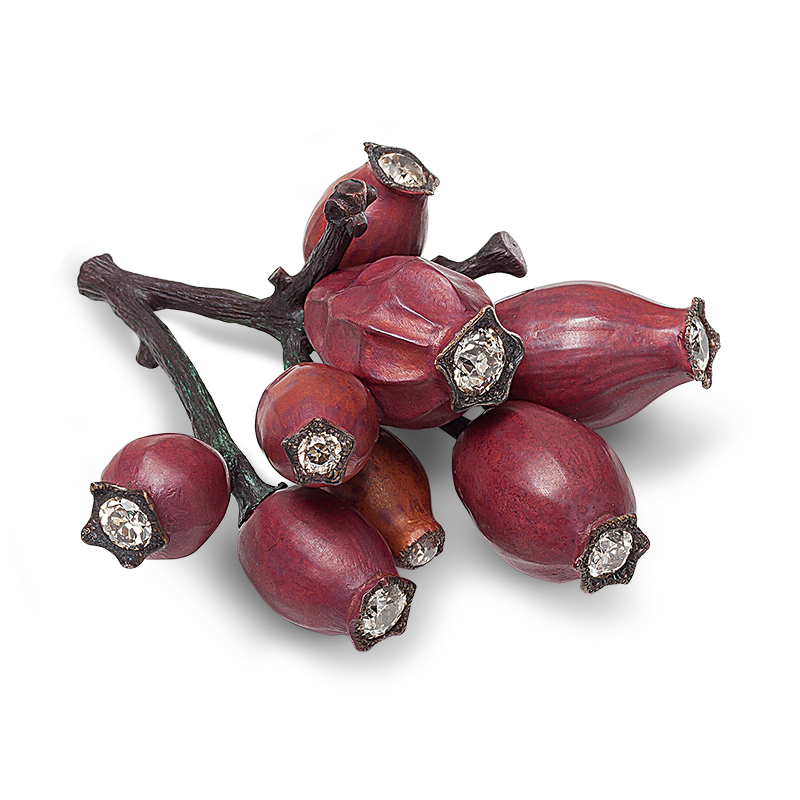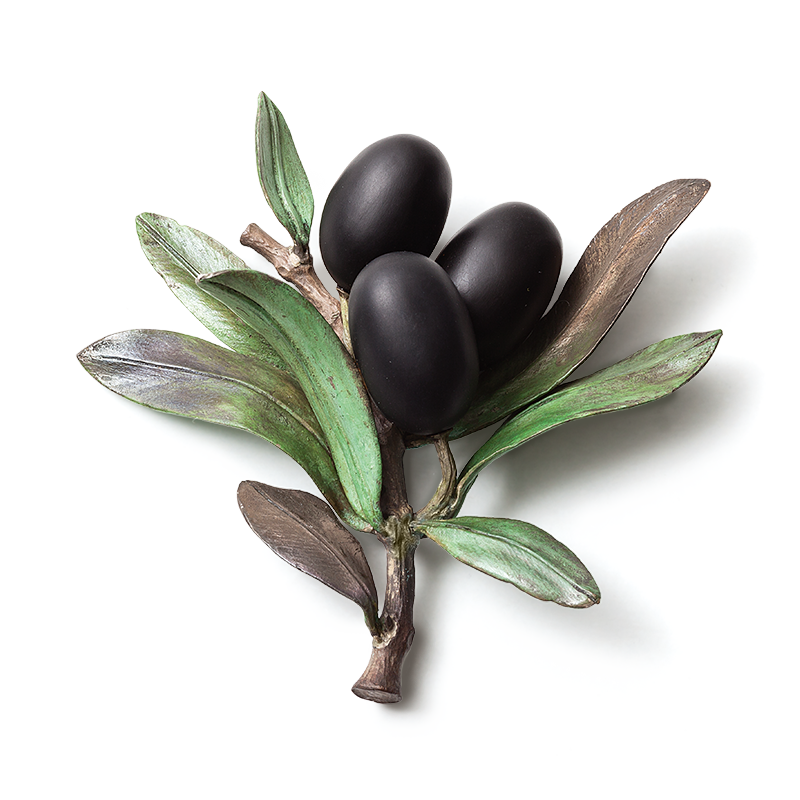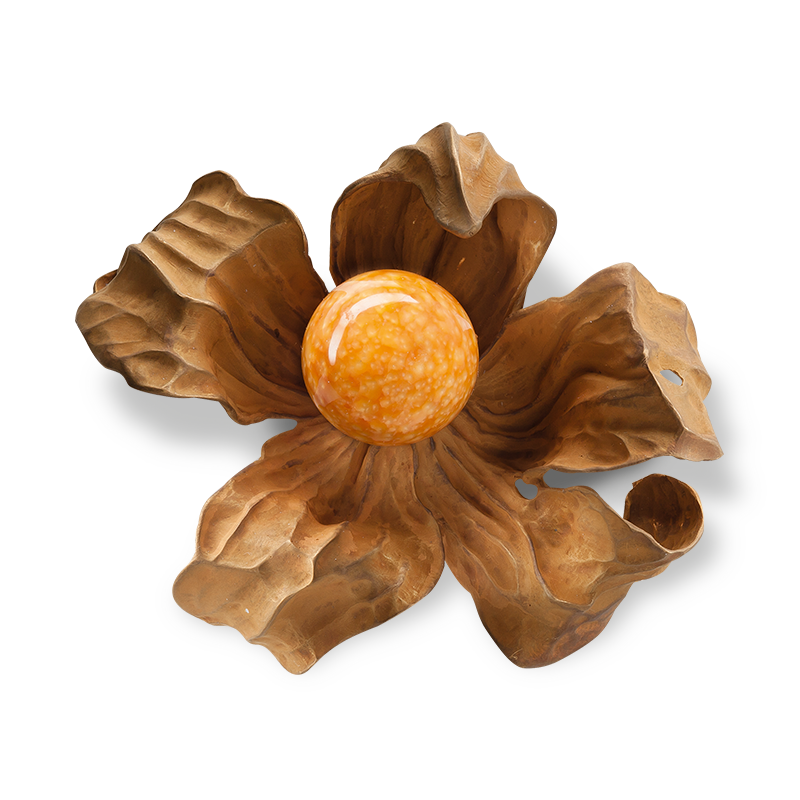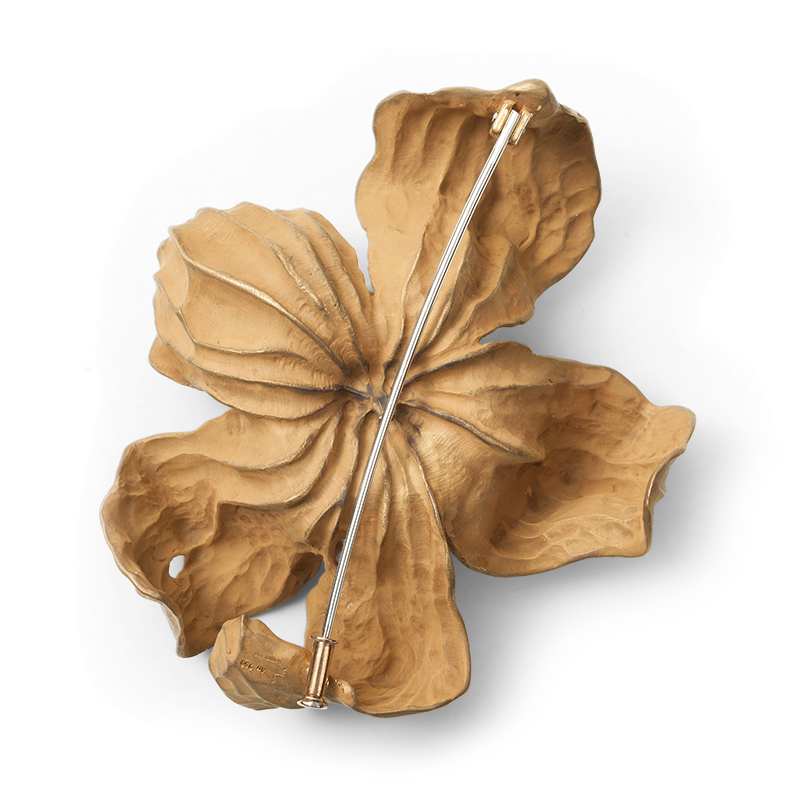 To see a World in a Grain of Sand
And a Heaven in a Wild Flower,
Hold Infinity in the palm of your hand
And Eternity in an hour.
Excerpt from Auguries of Innocence, William Blake, 1757–1827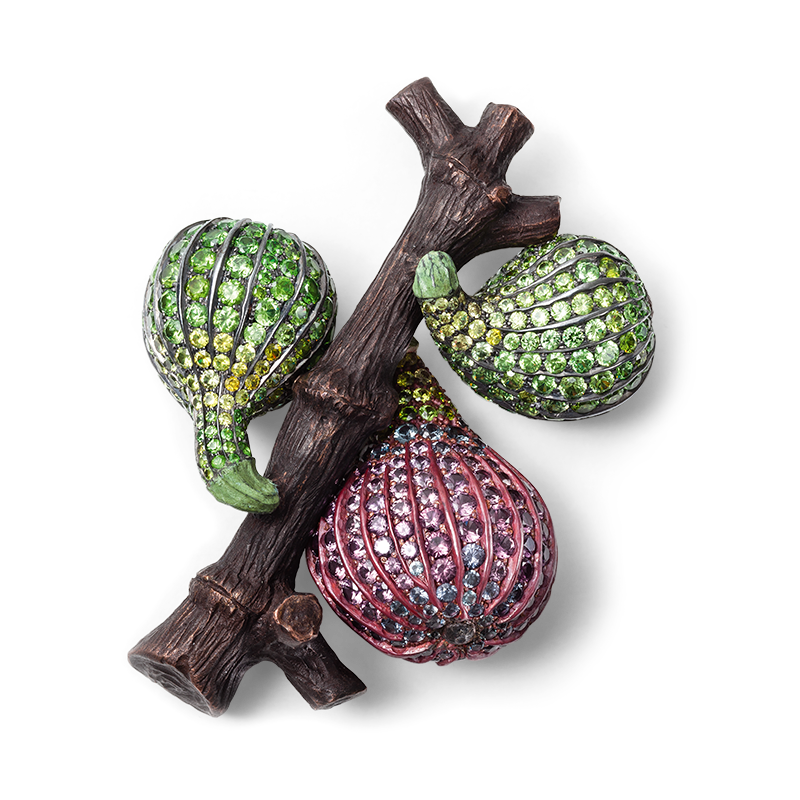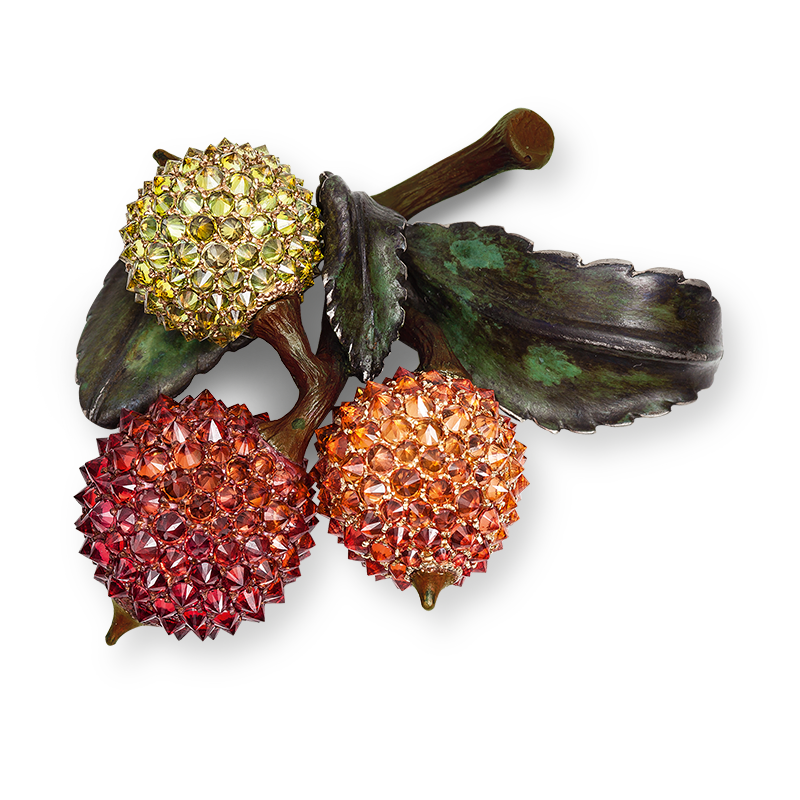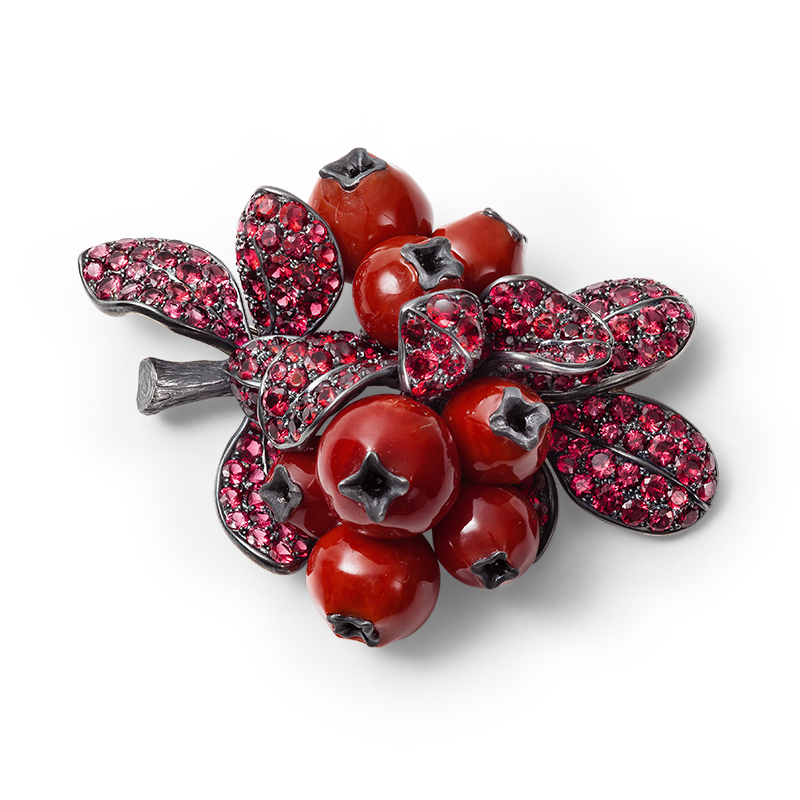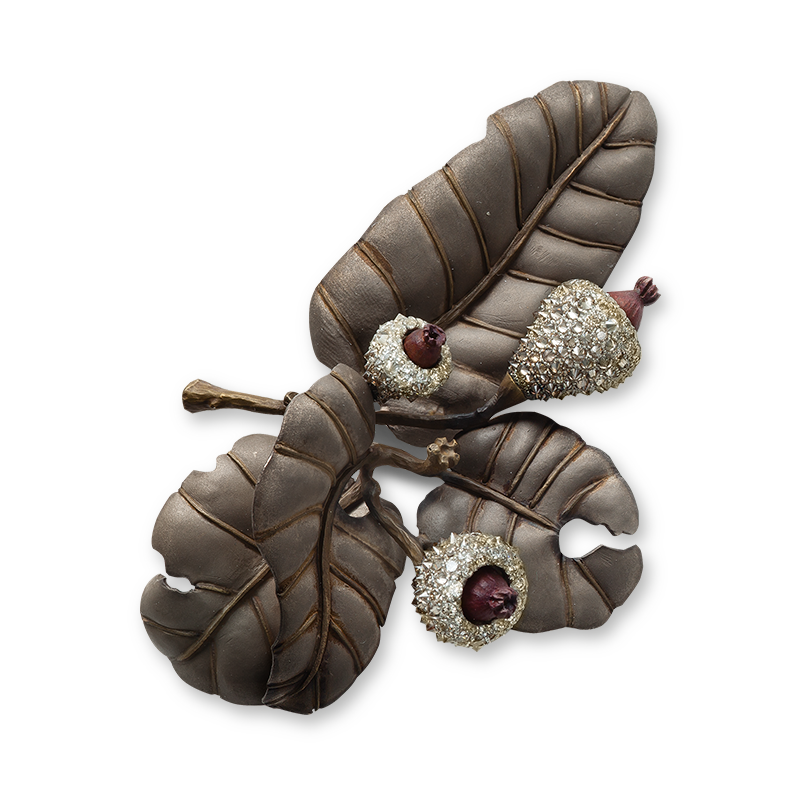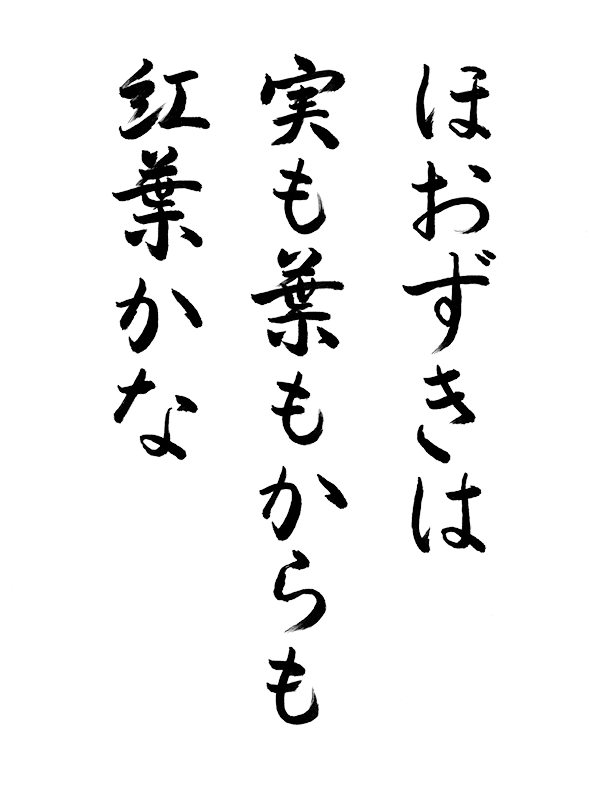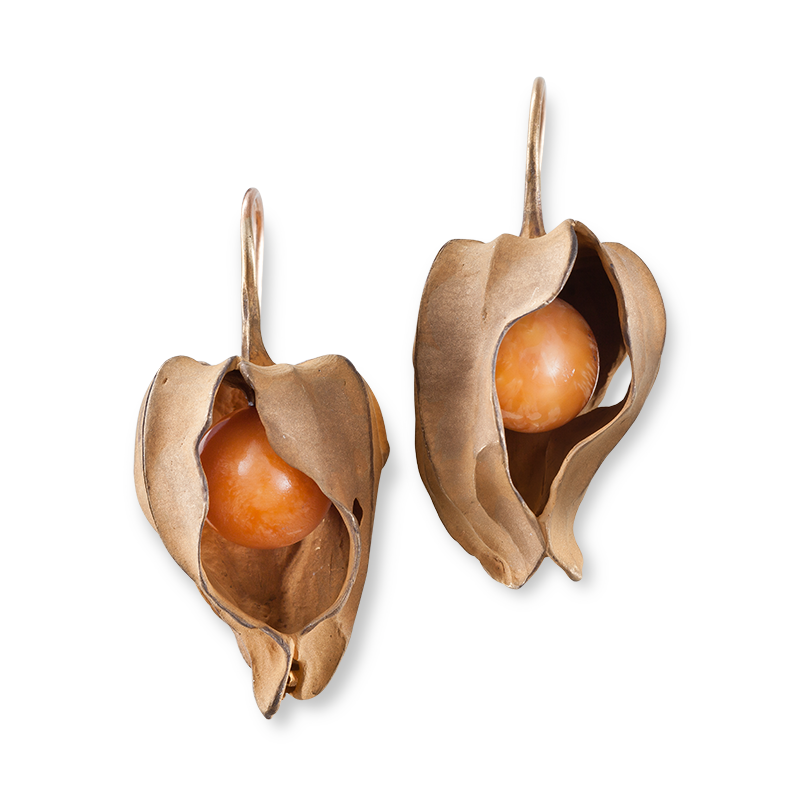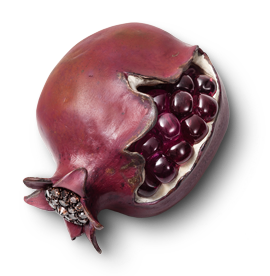 Publication