2019
ANIMALIA FASHION
Gallerie degli Uffizi – Museo della Moda e del Costume
Florence
Hemmerle is pleased to announce its inclusion in Animalia Fashion at Uffizi Gallery's Costume and Fashion Museum, 8 January – 5 May 2019. The exhibition explores the impact of the animal kingdom on contemporary fashion and design. Included is Hemmerle's butterfly brooch created with striking green emeralds, tsavorites and peridots set in yellow gold.
Nature and its organic sculptural forms are an endless source of inspiration for Hemmerle. The butterfly-inspired brooch on view showcases Hemmerle's dedication to colour, impeccably matching gems so as to best respect the beauty and symmetry that nature creates.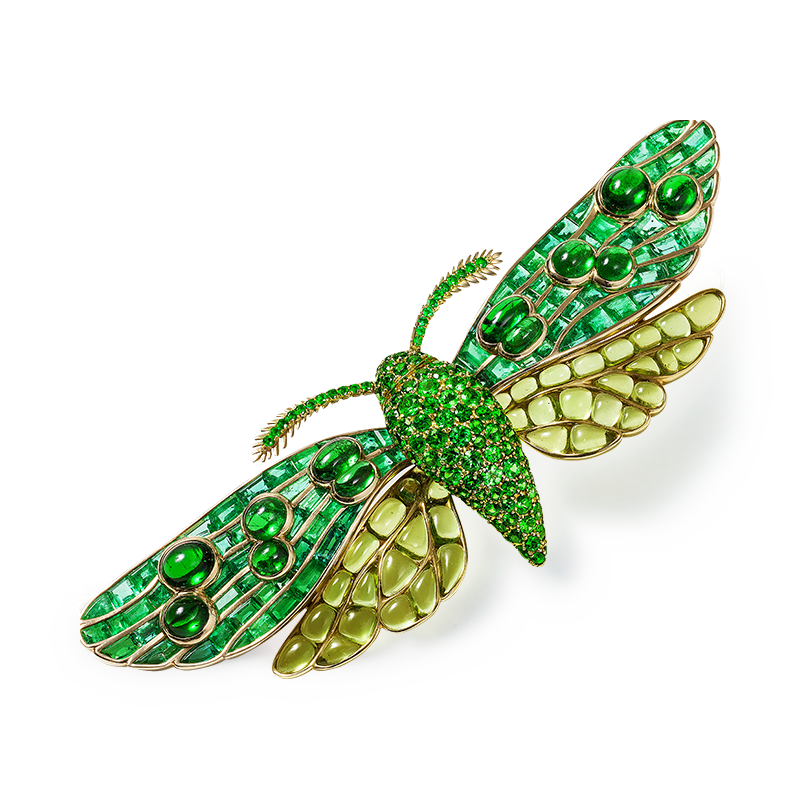 Depicting objects from nature allows for the use of daring colours and individualistic interpretations. Creating animals is an enduring and endearing tradition of fine jewellery making. For us, the animal pieces we have created chart the evolution of our style; the increasing naturalism and sophistication of colour, material and technique, and the use of specially cut gemstones, impeccably, and often invisibly set, to create a flow of colour and light.
Christian Hemmerle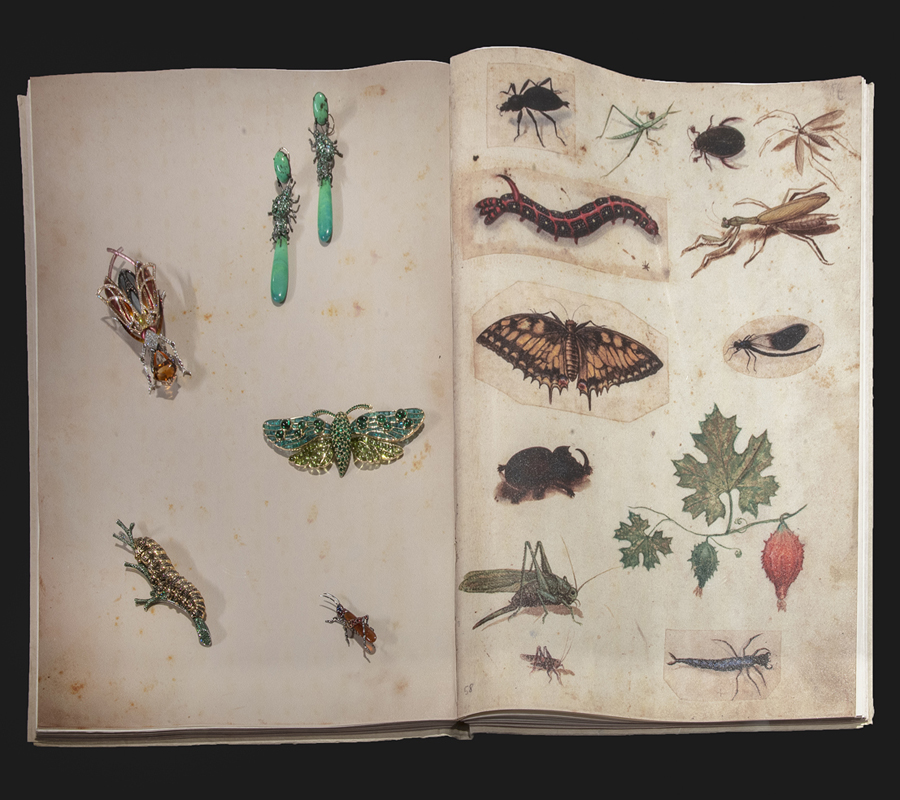 2016
BEAUTY
New York
Beauty - Cooper Hewitt Design Triennial, from February 12th – August 21st 2016, celebrates design and expands the discourse around the power of aesthetic innovation. A display of over 10 jewels demonstrates Hemmerle's strong visual identity developed over decades. Works inspired by nature including a eucalyptus brooch, snail brooches and bee earrings are exquisitely modelled with a hint of realism. A dedication to colour is seen in earrings made from bright orange and pink sapphires, a purple garnet Harmony bangle and a vibrant orange topaz ring. Found materials like cameos and carved jade are worked into contemporary designs and show that materials can drive creativity.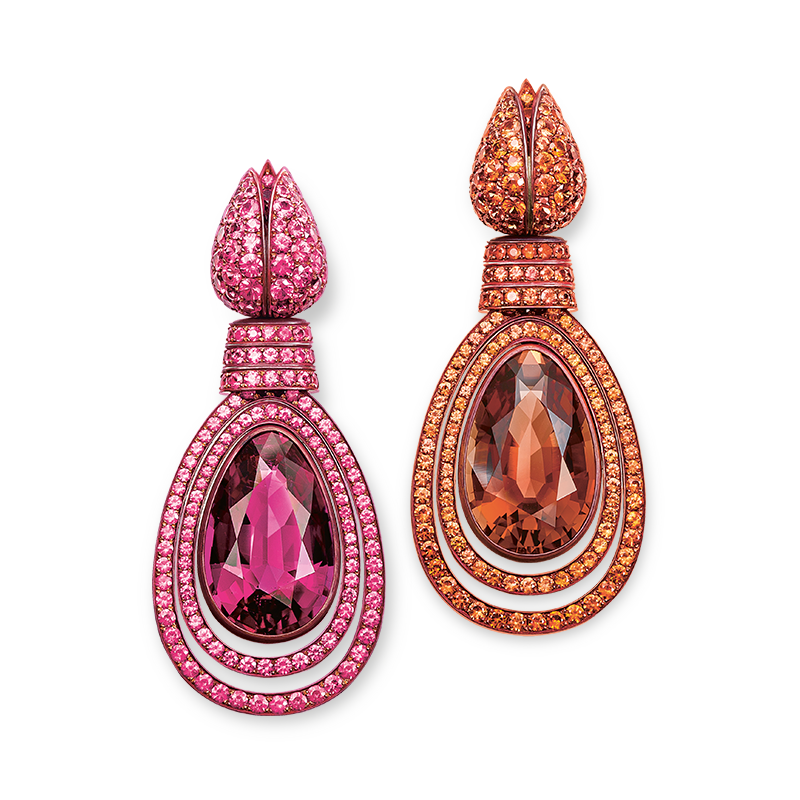 2014
COOPER HEWITT
New York
An exquisitely curvaceous Harmony Bangle inspired by Egypt and crafted in exotic pock wood with turquoises and tsavorite garnets capping the ends joined the permanent collection of the Cooper Hewitt, Smithsonian Design Museum. The museum reopened in December 2014 following renovation and restoration. Cooper Hewitt is the only museum in the USA devoted exclusively to historic and contemporary design. International in scope and possessing one of the most comprehensive collections of design works in existence, the museum's holdings range from Egypt's Late Period/New Kingdom (1100 B.C.) to the present day.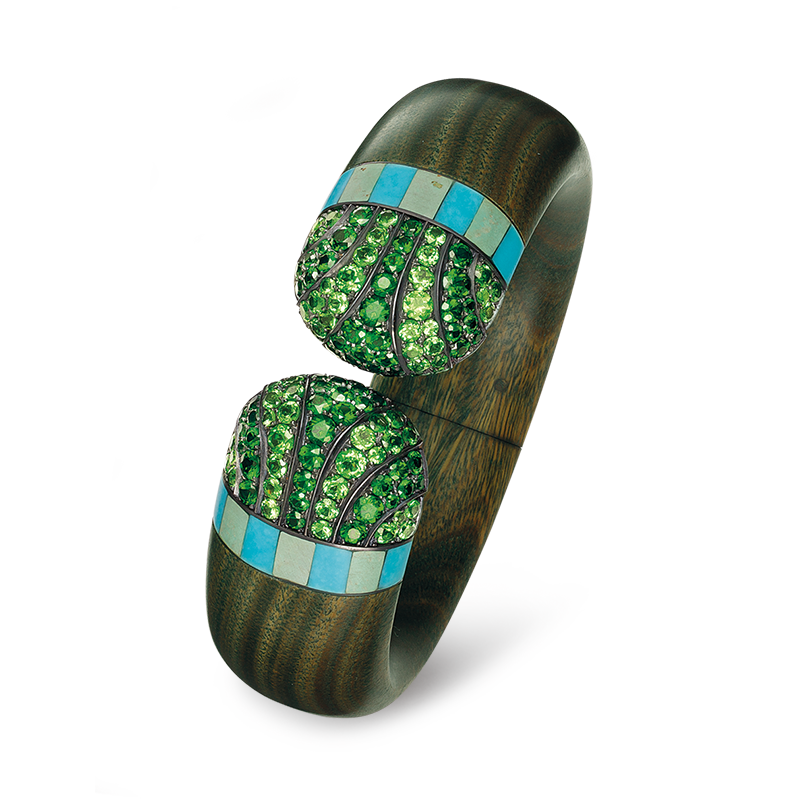 2013 – 2014
VICTORIA AND ALBERT MUSEUM
London
Pearls, September 2013 - January 2014, explores the history of pearls from the early Roman Empire through to present day. Hemmerle's work is presented in its own individual showcase within the exhibition. Alongside Hemmerle's infamous Tarantula brooch, rare melo-pearls in a creamy shade of yellow are displayed in a pair of earrings distinctively capped with glistening pavé-set bronze sapphires. Ancient carved jade discs are set with melo-pearls and reworked into a contemporary jewellery design. In another pair of earrings, mismatched bronze melo pearls are juxtaposed with brown diamonds.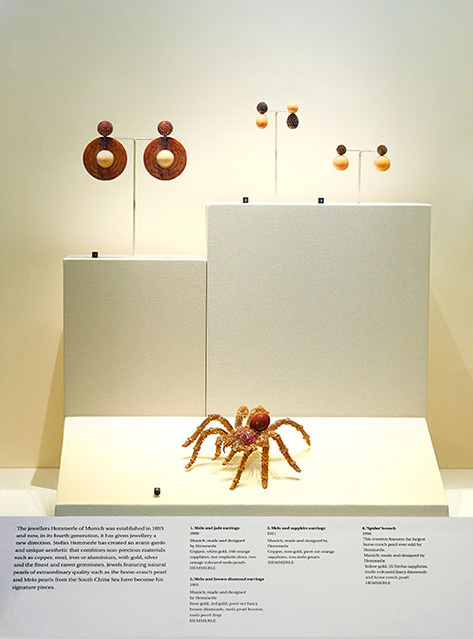 2010
MUSEUM OF ISLAMIC ART
Doha, Katar
Hemmerle participated in The Pearl Exhibition, a show of rare pearls and jewellery at the Museum of Islamic Art, Doha, Qatar from January – June 2010. Famed for the astonishing naturalism of its design, the tarantula brooch was on display alongside earrings featuring two rare melo-pearls hanging from clusters of mandarin garnets with a striking flame structure worked in copper and pink gold and a brooch also made from melo-pearls. Found in melo melo snails from Vietnam, these sun-like orange pearls have the appearance of porcelain.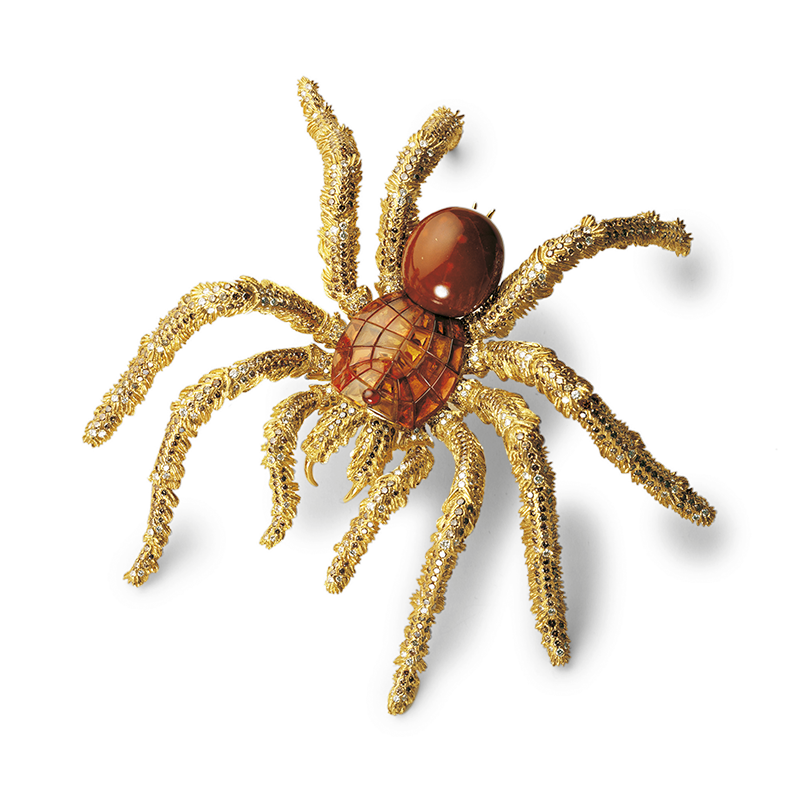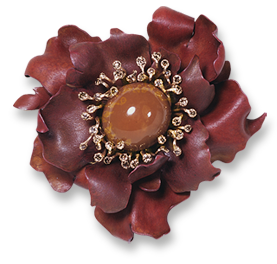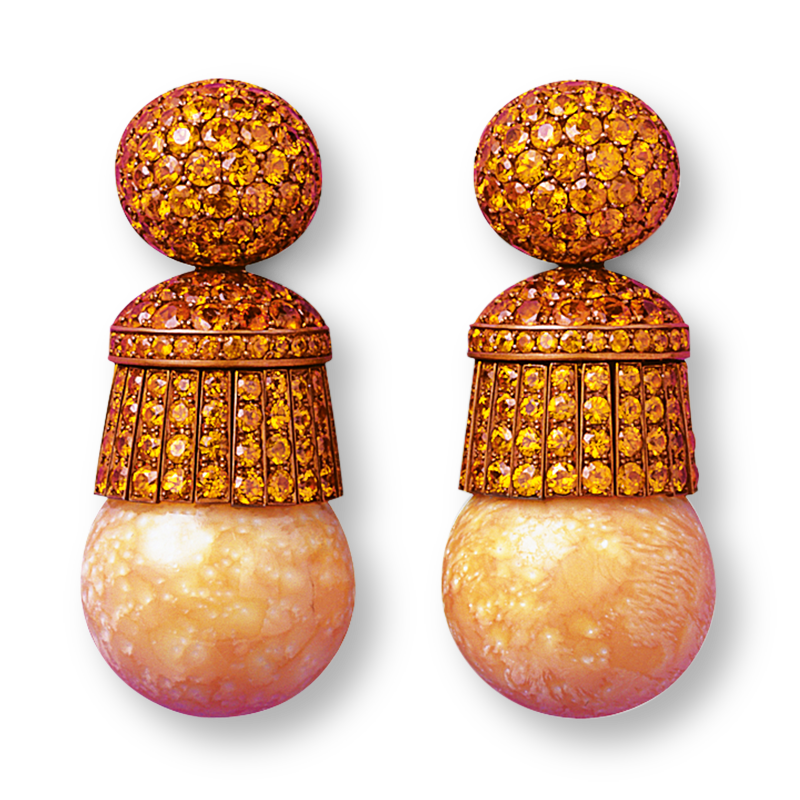 Each pearl is singly sought out and it can take years to find the right harmonic sizes and lustre. This gives each piece a typical Hemmerle unique identity.
Christian Hemmerle
2010
VICTORIA & ALBERT MUSEUM
London
Hemmerle's contribution to jewellery history was recognised internationally when its harmony bangle was acquired by London's Victoria and Albert Museum for the William and Judith Bollinger Jewellery Gallery in 2010. The open-ended bangle, streamlined, graphic with its softly rounded terminals, paved in gems, had been refined and adapted over the years since its inception in the 1990s, interpreted in different materials, colours and themes, to become a Hemmerle signature. The bangle entered the V&A collection 99 years after Prince Arthur of Connaught brought back from Munich for King George V the diamond-set Bavarian Order of St. Hubert made by Hemmerle which remains in the Royal Collection.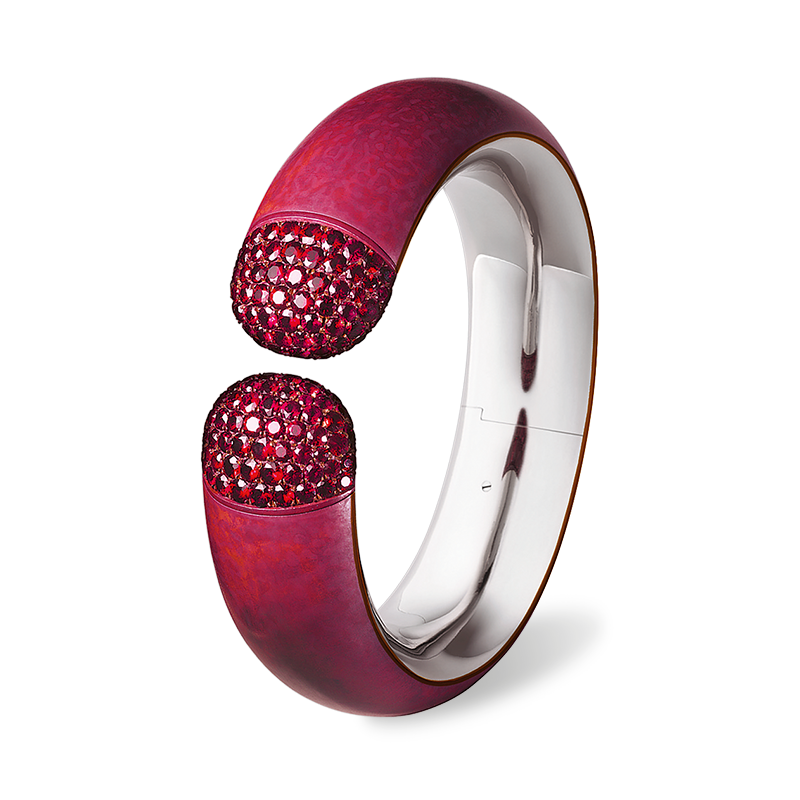 2010 – 2011
SCHMUCKMUSEUM
Pforzheim
Serpentina: The Snake in Jewellery Around the World, November 2011 – February 2012, presented over 120 pieces of remarkable pieces of snake jewellery from various epochs and countries in Europe, Africa, Asia and America at Pforzheim's Jewellery Museum. Hemmerle's snake bracelets made in 1994 were included. One is created in platinum with a brownish-orange diamond head and body set with white diamonds, the other in red gold, its head a white diamond and its body hundreds of brown diamonds.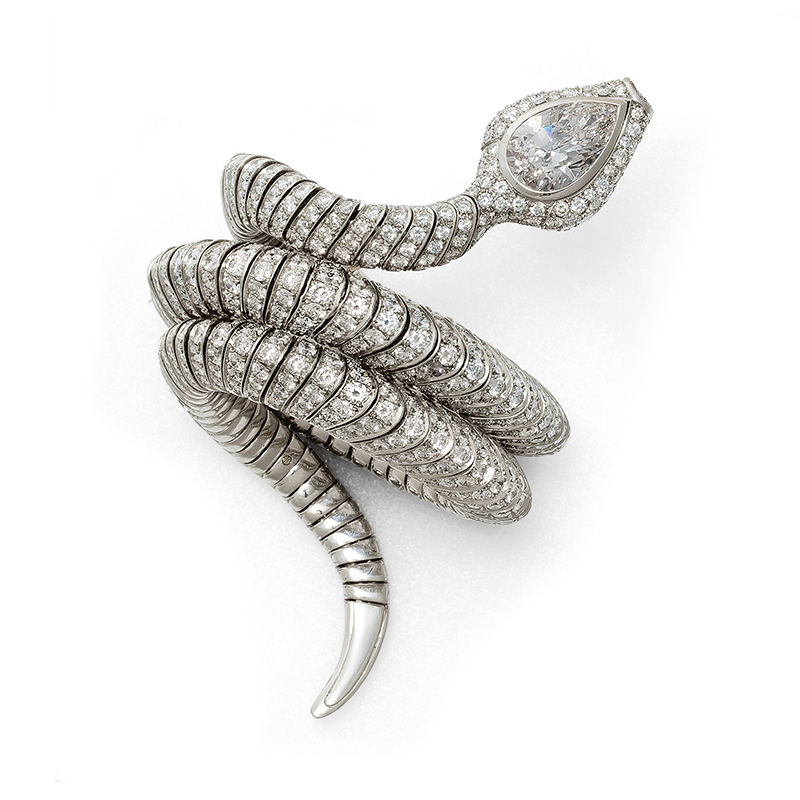 An inspired choice for the Victoria and Albert's superb and much-loved permanent jewellery collection.
Vivienne Becker, Jewellery Historian, Journalist and Author
2008 – 2010
THE NATURE OF DIAMONDS
Hemmerle's gecko brooch, crafted out of green diamonds, was included in The Nature of Diamonds, a travelling exhibition from 2008 – 2010 organised by the American Museum of Natural History, New York, in collaboration with The Field Museum, Chicago; the Royal Ontario Museum, Toronto; and the Houston Museum of Natural Science. The exhibition explored aspects of the diamond, from its geological origins, to its place in history, art, and adornment, to its uses in modern technology and research.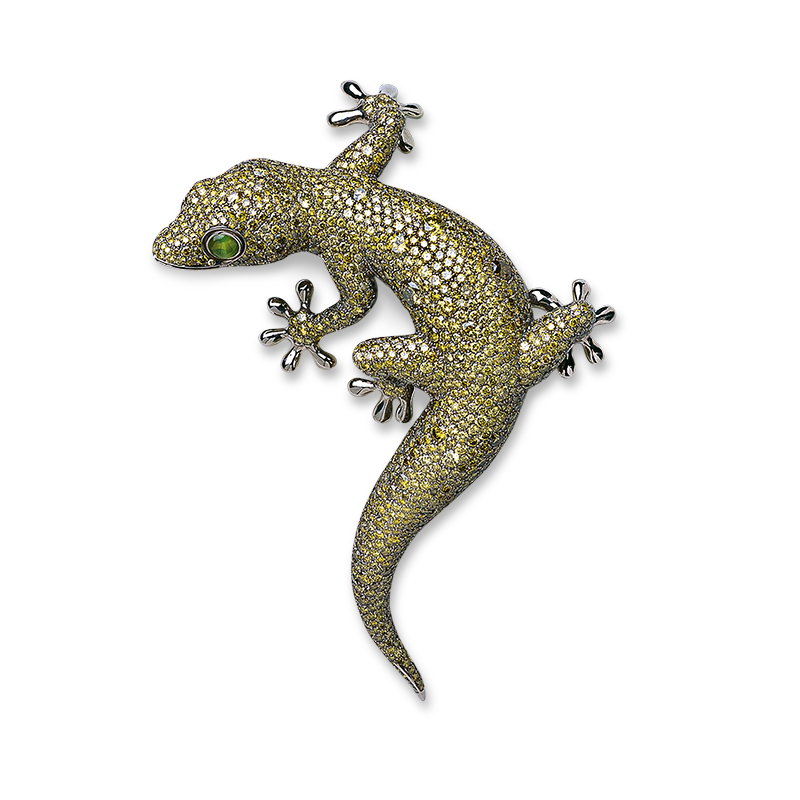 2006
DIE NEUE SAMMLUNG
Munich
In 2006, Die Neue Sammlung, the State Museum of Applied Arts
and Design in Munich staged Myths: Jewels Today – Seen by Stefan Hemmerle, a three-month exhibition showcasing 145 Hemmerle jewels. 30,000 people visit the exhibition, designed by Tom Postma who creates a striking, conceptual, minimalist space, the perfect backdrop to Hemmerle's radical new design-driven jewels.
Stefan Hemmerle embodies one of the most emphatic, puristic positions around: after all, he has managed over the last 20 years to combine the magnificence of the stones with utmost severity of form.
Florian Hufnagl, Erstwhile Director, Die Neue Sammlung State Museum of Applied Arts and Design
2001 – 2008
PEARLS
Hemmerle's tarantula brooch, its body composed of one of the world's largest and rarest dark-brown horse conch-pearl and natural coloured Umba sapphires, the realistic legs of yellow gold, set with brown, yellow and white diamonds, was included in the exhibition Pearls. It traveled from 2001 to 2008 to the American Museum of Natural History, New York; Field Museum, Chicago; Fernbank Museum of Natural History, Atlanta; Houston Museum of Natural Science; Midland Center for the Arts; Royal Ontario Museum, Toronto; Milwaukee Public Museum; National Science Museum, Tokyo; Australian Museum, Sydney; Abu Dhabi Cultural Center; and Musee national d' Histoire Naturelle, Paris.