Projects Overview
2022
Infused Jewels
Infused Jewels is an experiential body of work inspired by the natural elements of herbal tea. Born out of collaborations with creatively aligned makers, Hemmerle's fascination with humankind's symbiotic relationship with nature has culminated in a multi-sensory project of ten pairs of earrings and three brooches, a bespoke tea blend, an illustrated modern fairy-tale, and a hand-crafted tea caddy. Taking shape over four years in total, the project inherently conveys the value of slowing down, contemplating, and savouring the moment.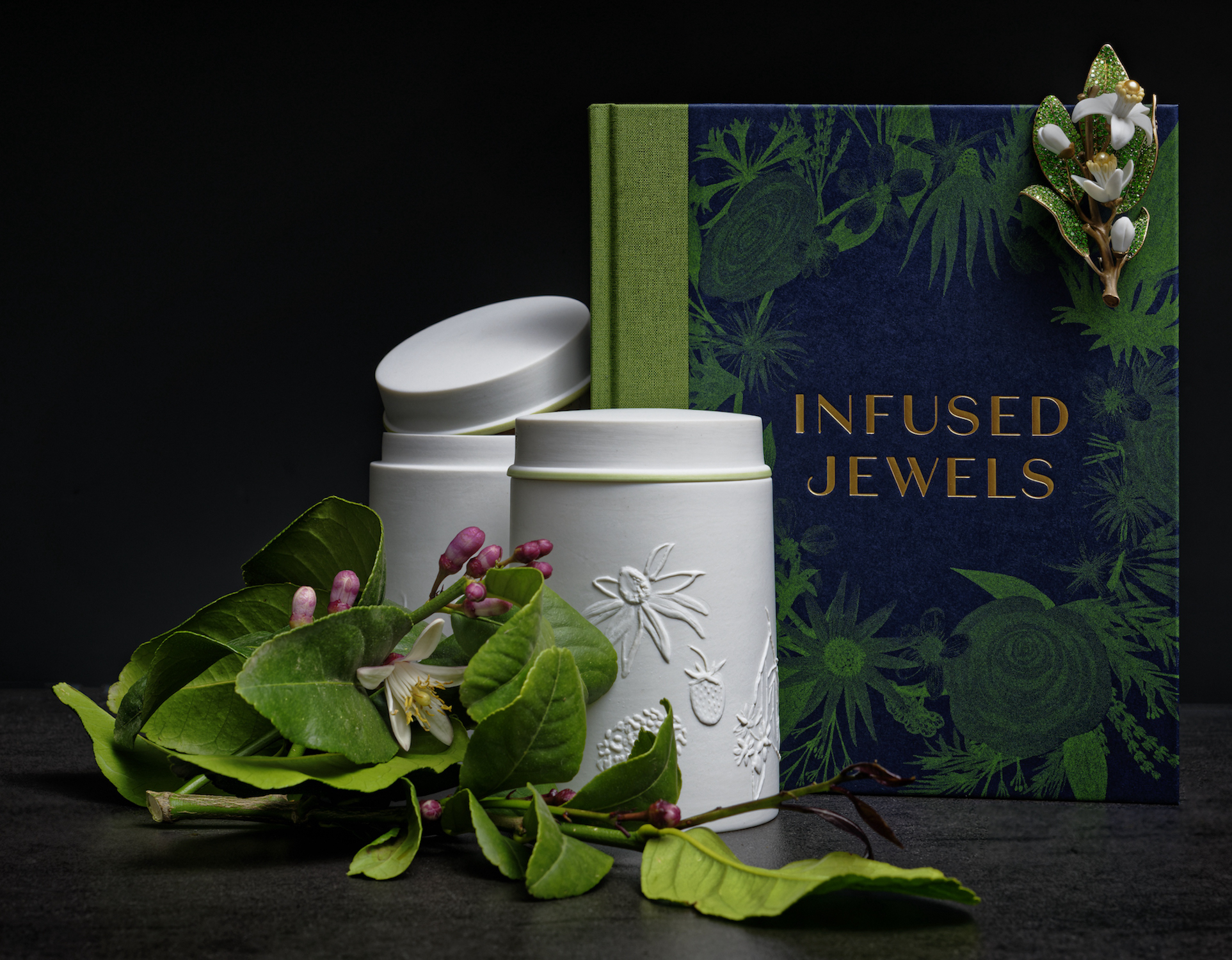 2018
Revived Treasures
Hemmerle celebrated its 125th anniversary throughout 2018. Layered with cultural and historical references, the Revived Treasures project is a body of work that pays homage to Egyptian civilisation. It was unveiled at Tefaf New York Fall.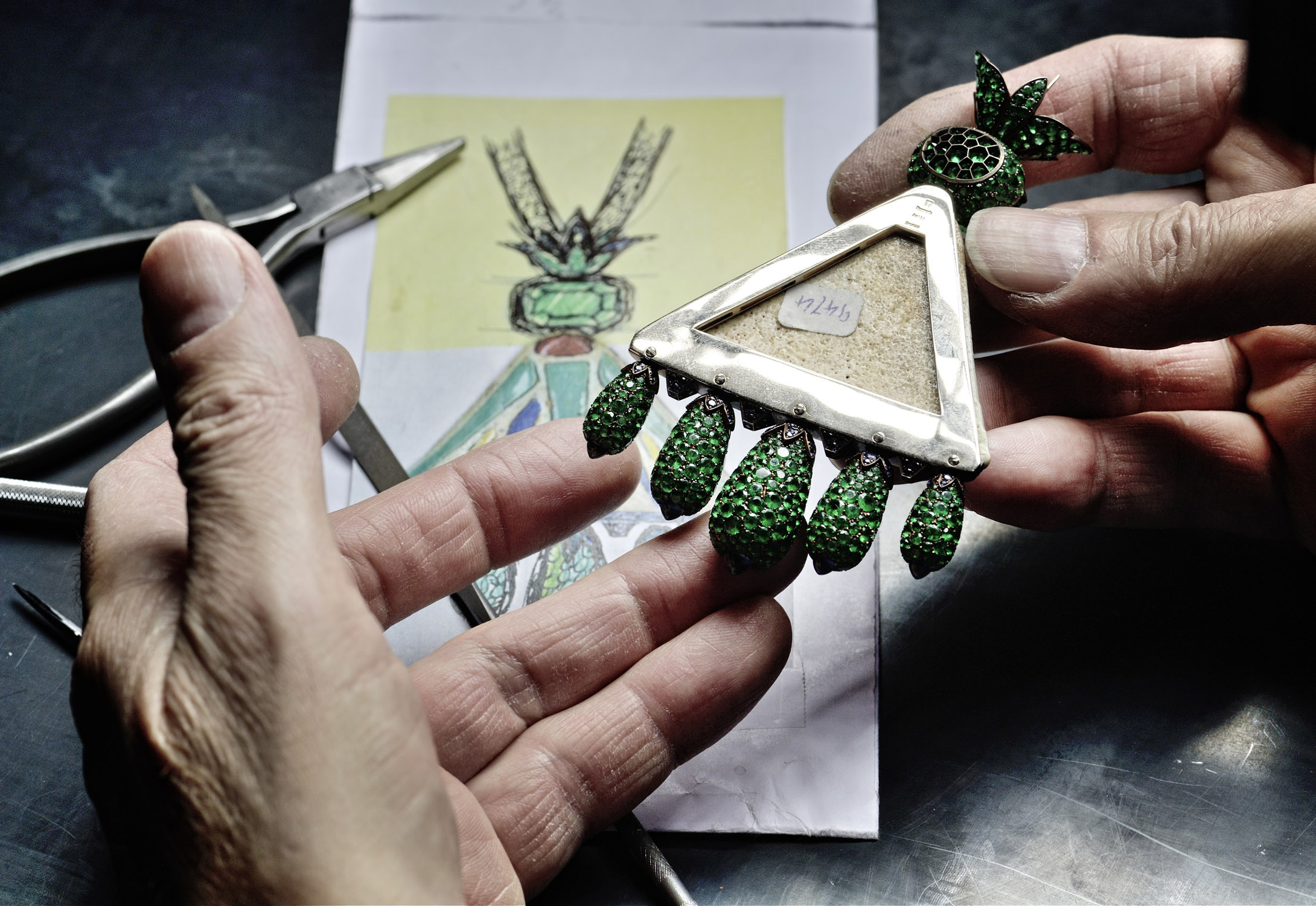 Hidden Treasures
Hemmerle's Hidden Treasures further celebrated its 125th anniversary, exploring its heritage as medal makers. Bold one-off pieces draw inspiration from the house's heritage of medals, ceremonial decorations and insignia becoming a creative cornucopia inspiring innovative contemporary works.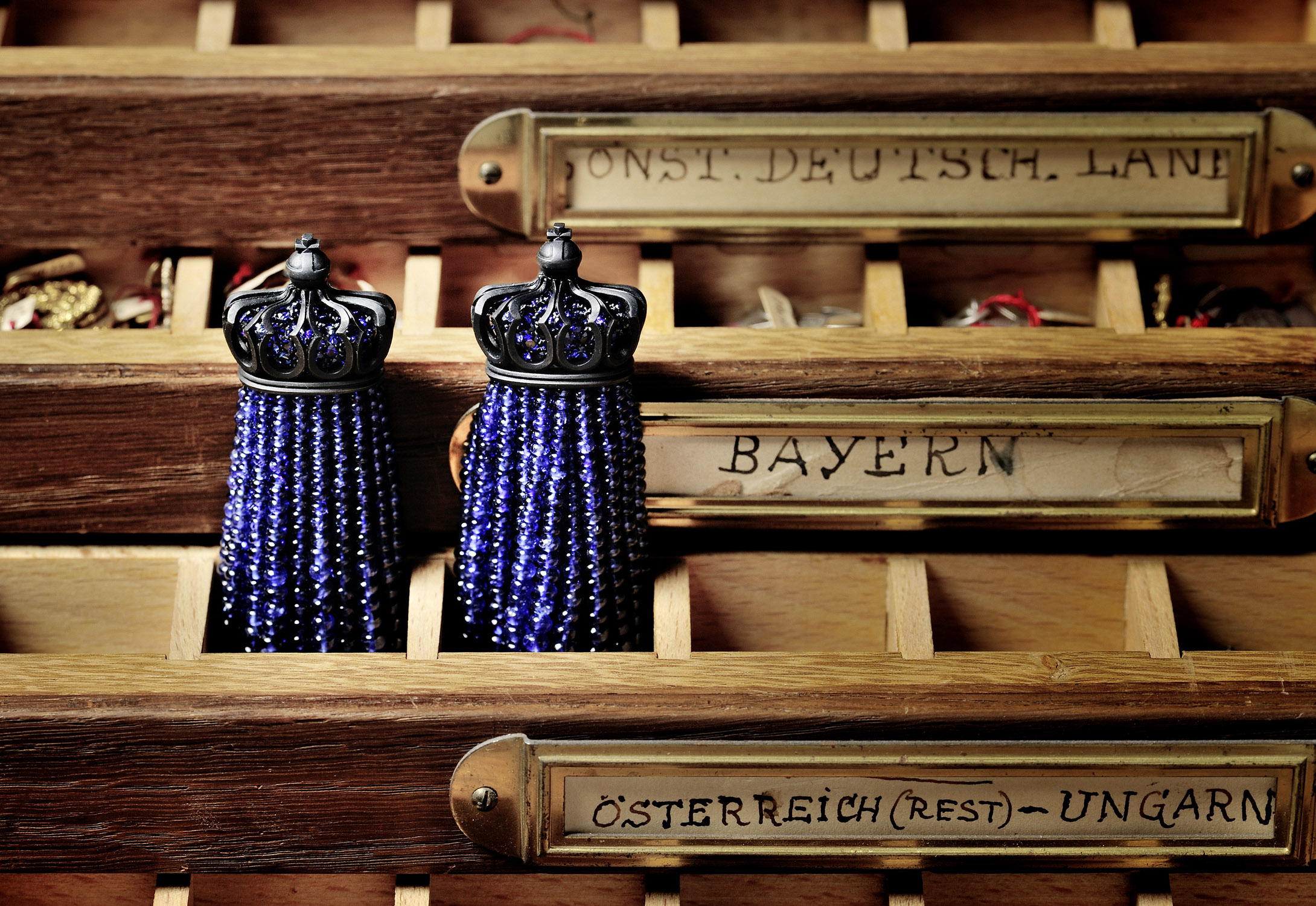 2016
The [AL] Project
The [AL] Project explores the unique properties of aluminium through innovative design and exquisite craftsmanship, the result of several years of research at Hemmerle's Munich atelier. Consisting of over 15 pairs of earrings and a brooch, the pieces are inspired by eclectic themes such as nature, minimalism and geometry.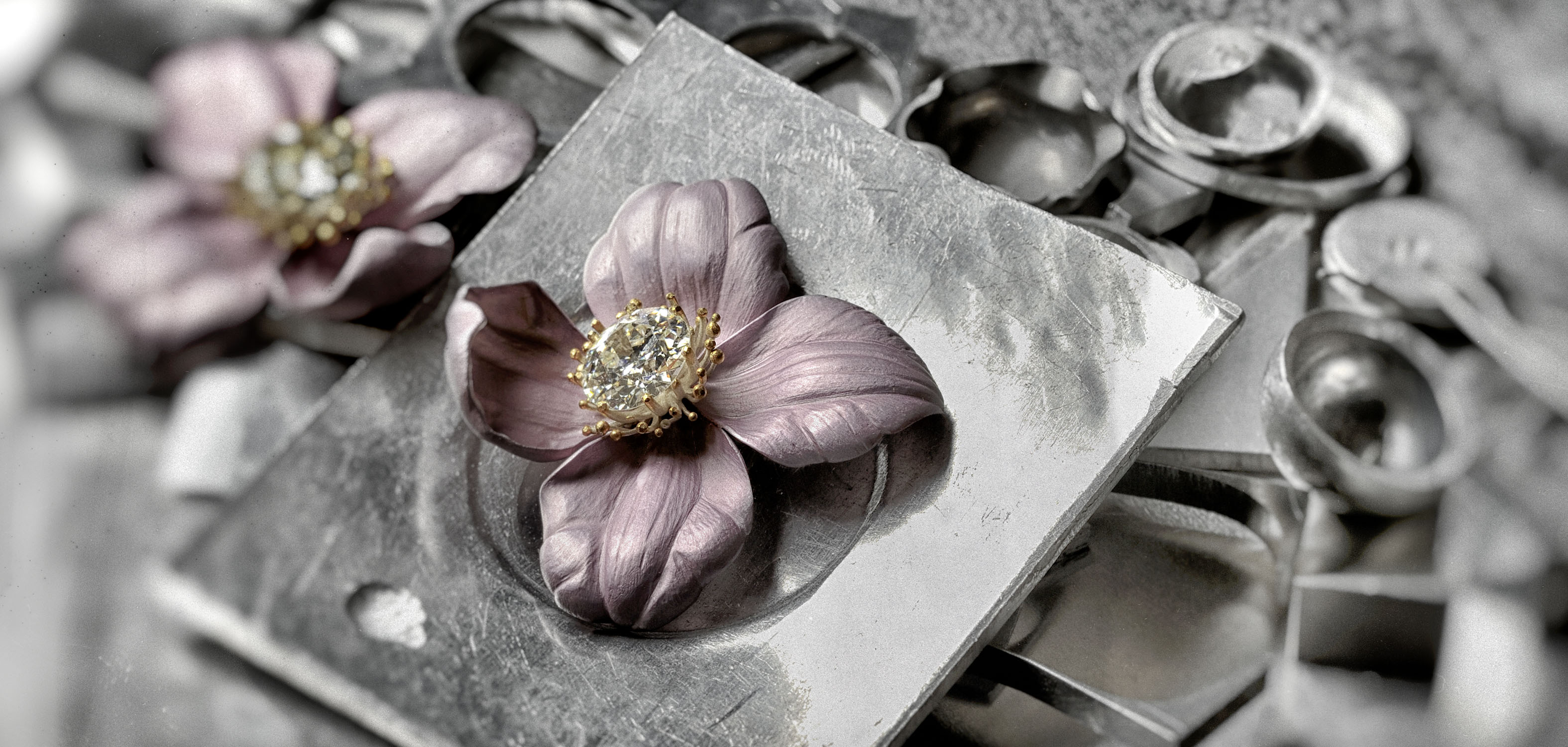 2014
Nature's Jewels
Nature's Jewels, consisting of sixteen unique, naturalistic jewels, was inspired by fruits, seeds, leaves and trees. The realism and innovative use of materials in the project captures woodland tones alongside the textures of vibrant exotic fruits. This was celebrated with the publication of a poetry book, Nature's Jewels.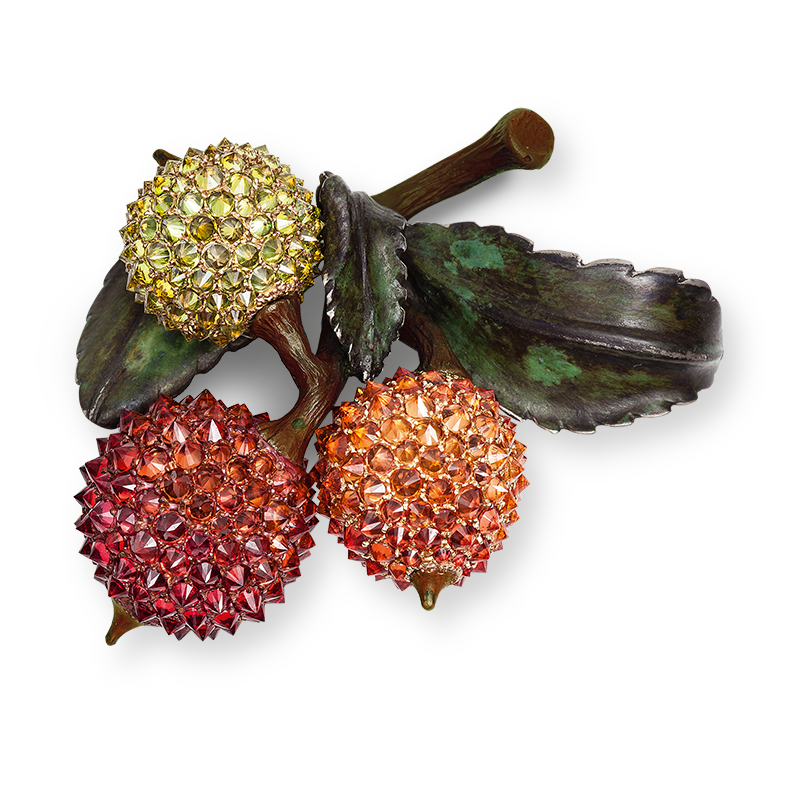 2012
Egyptian Story
Hemmerle interprets the enduring cultural and historical inspiration of Egypt in its distinctive style, emotionally-charged and allusive colour, abstraction and stylisation of forms and motifs, and inventive use of material.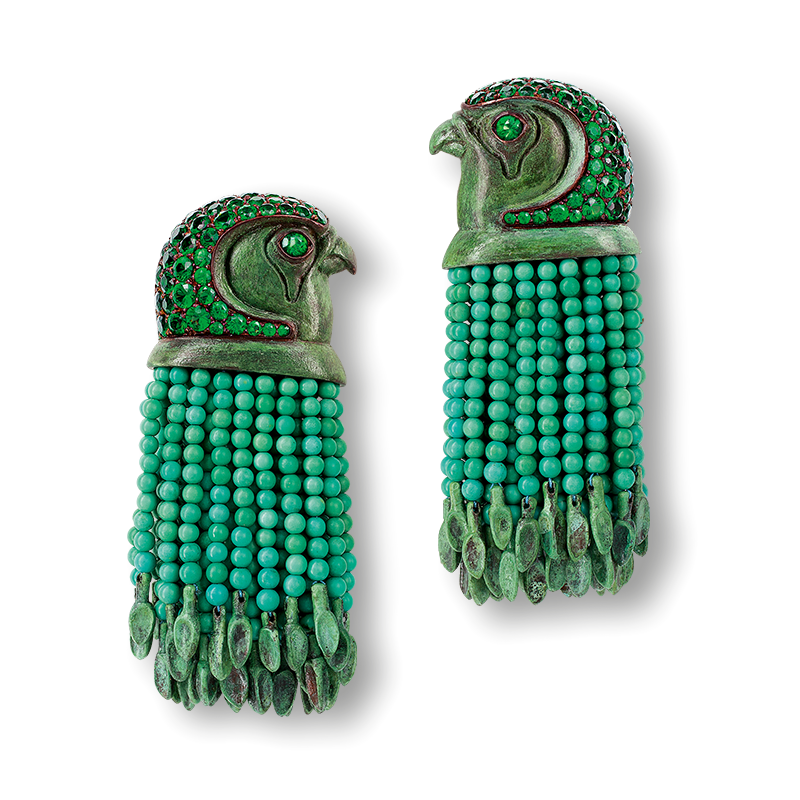 2011
Delicious Jewels
To celebrate a new chapter in Hemmerle's history, Christian and Yasmin Hemmerle surprised Stefan with a vegetable-inspired project and published Delicious Jewels in 2011, a book that introduces the one-of-a-kind jewels along with recipes by celebrated food writer and author Tamasin Day-Lewis.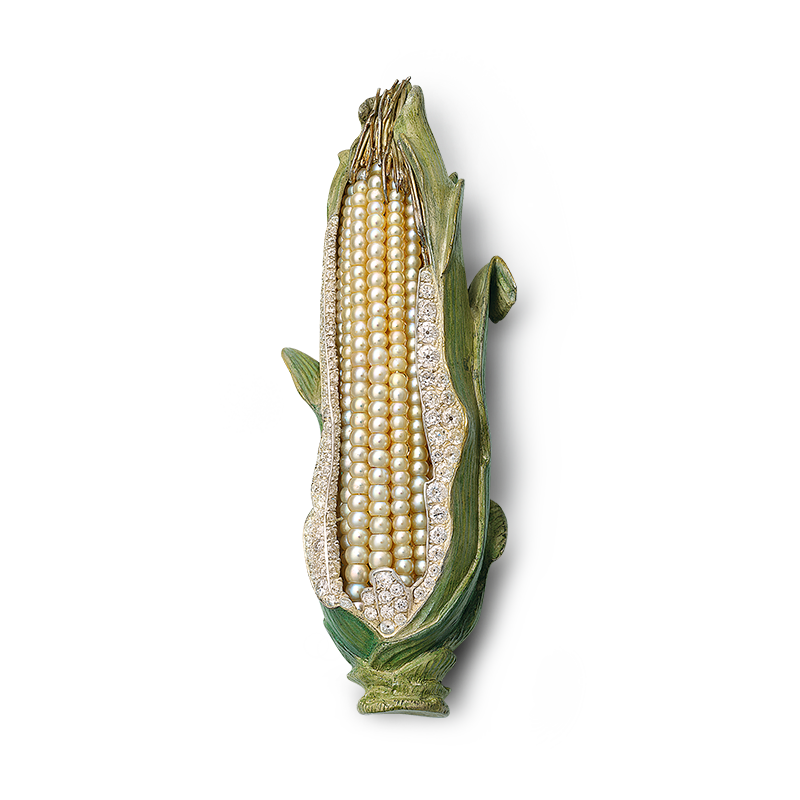 2004
Mushrooms
The characteristic Hemmerle element of subtle surprise emerged in 2004 in the form of charming, characterful brooches depicting different, lifelike species of mushrooms, exquisitely modelled and capturing earthy woodland tones and textures.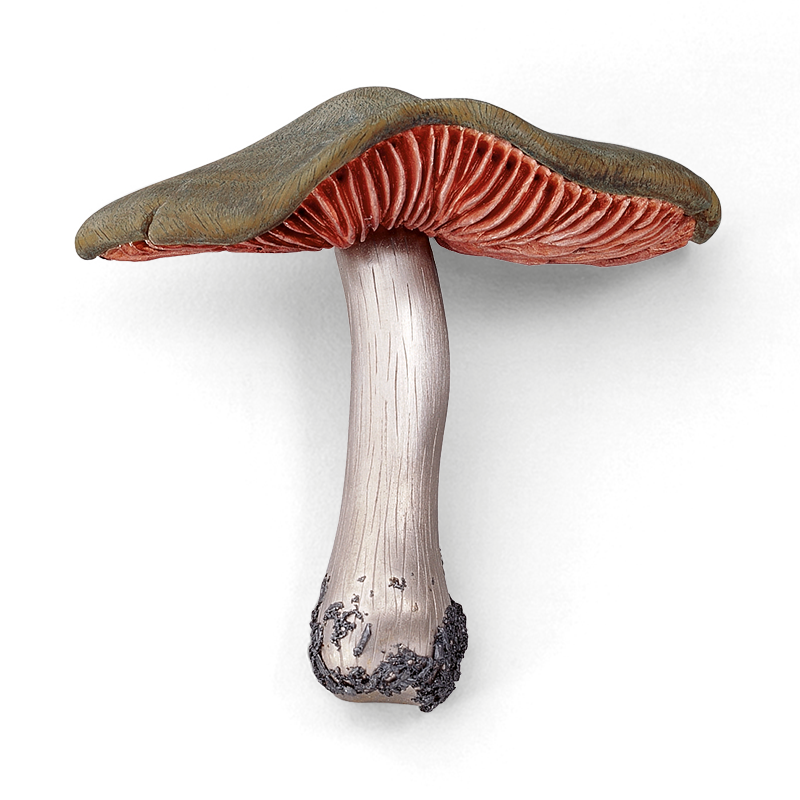 1979–1996
Art of Nature
An enduring and endearing tradition of jewellery was honoured and rejuvenated, in a collection of one-of-a-kind jewels and objets d'art inspired by the natural world. Art of Nature, accompanied by an illustrated book, showcases vibrant interpretations of nature.