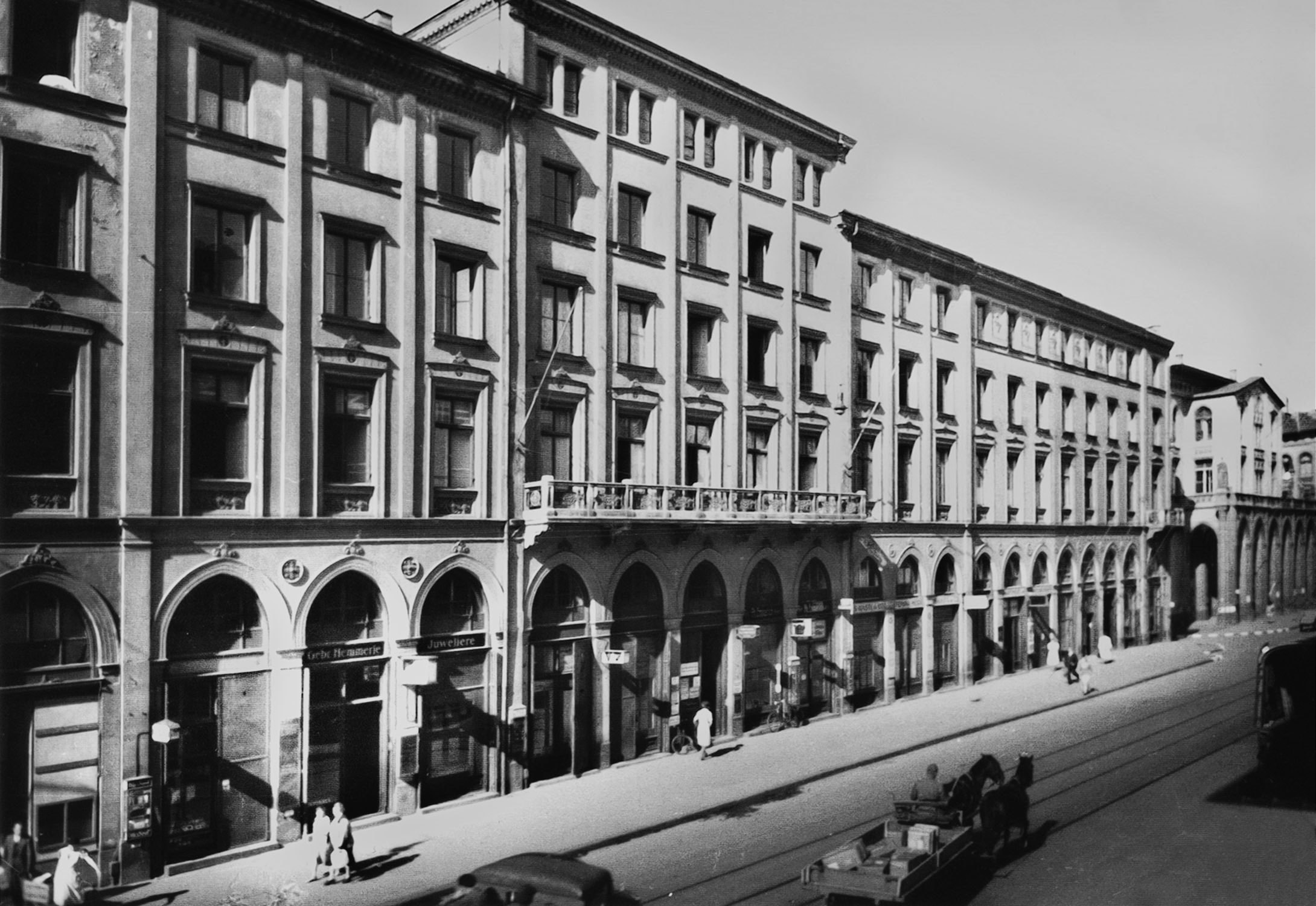 Hemmerle is a fourth-generation family run house at the vanguard of jewellery design. Each jewel conceived is unique and as original as a work of art. Today, Christian and Yasmin Hemmerle run the business, with the continued support of Stefan and Sylveli Hemmerle. Hemmerle remains renowned for its dedication to craftsmanship, exceptional quality, innovative material combinations, and bold, unostentatious creations.
1893
MEDALS AND ORDERS
In Munich, brothers Joseph and Anton Hemmerle take over an established goldsmiths' company specialising in medals and orders, whose clients include the Bavarian Royal family. The brothers bring their own style and ideas to the business, renamed Hemmerle, exploring materials and refining craftsmanship.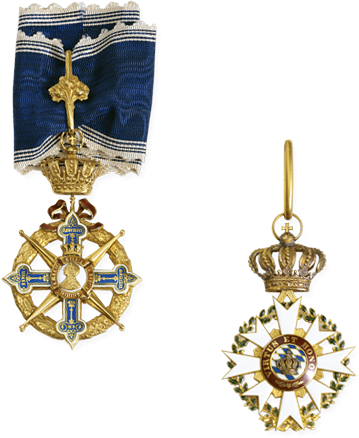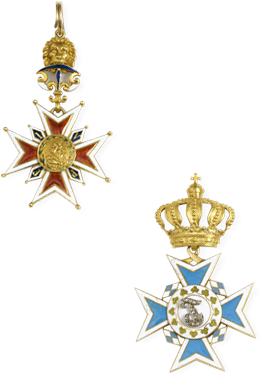 1895
PURVEYOR TO THE COURT
Hemmerle is appointed 'Purveyor to the Court' by Luitpold, Prince Regent of Bavaria. They become renowned for the 'bejewelled fantasies' they create for Ludwig III of Bavaria, the Bavarian government and the great families of the German nobility.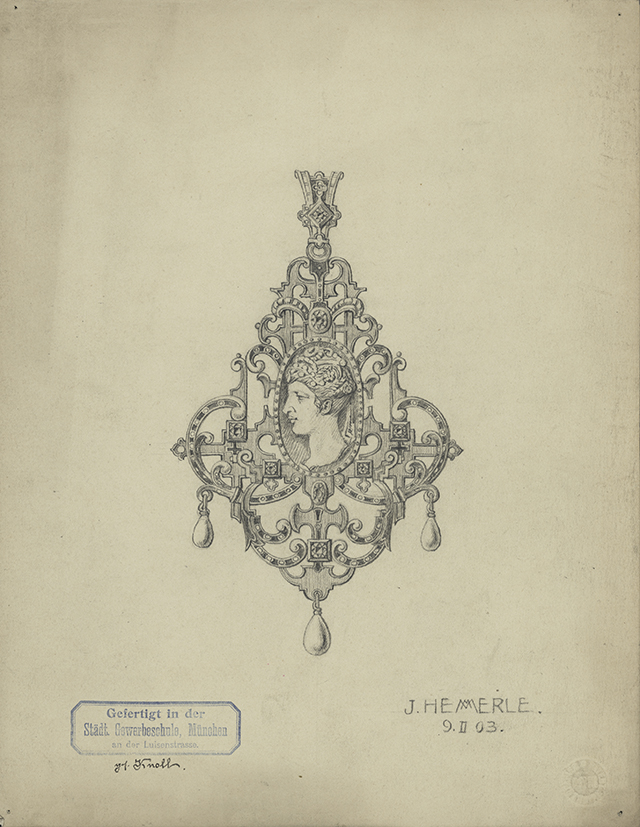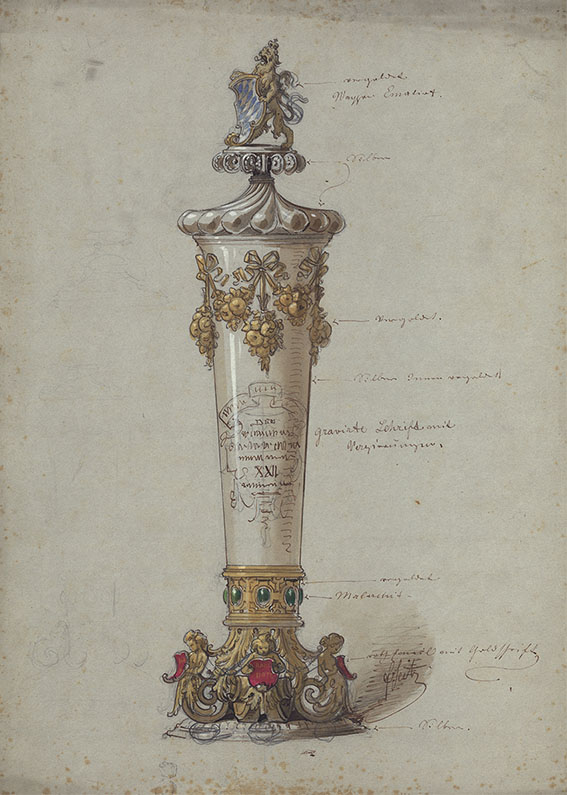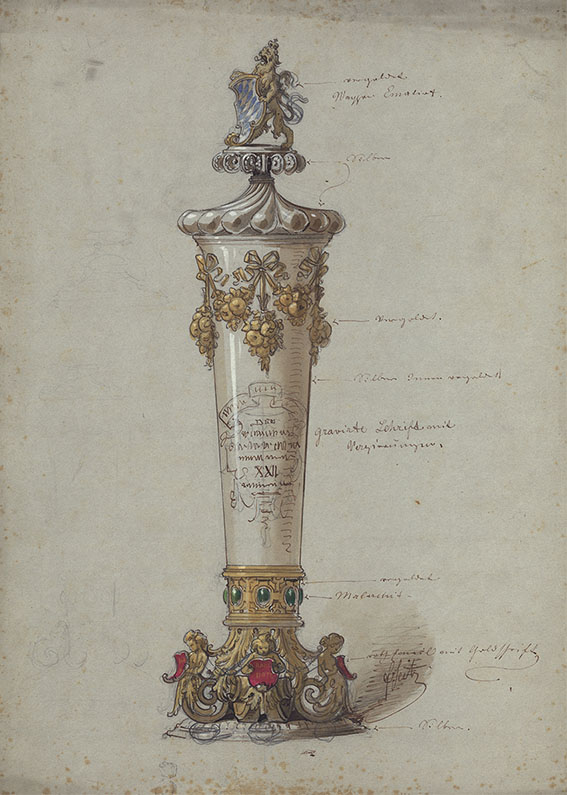 1900
PARIS EXPOSITION UNIVERSELLE
The Paris Exposition Universelle marks the high point of Art Nouveau, or Jugendstil as the style is known in Germany. Hemmerle, fast gaining a reputation and gathering awards, participate at the Exposition, and win a coveted prize for the Bishop's Cross in enamel and gemstones that highlights their display.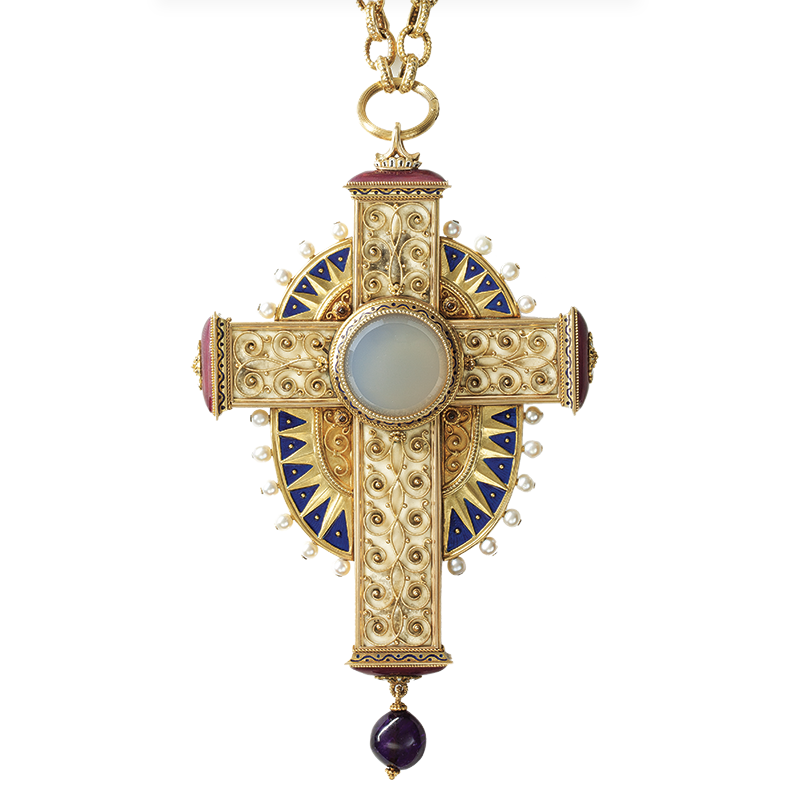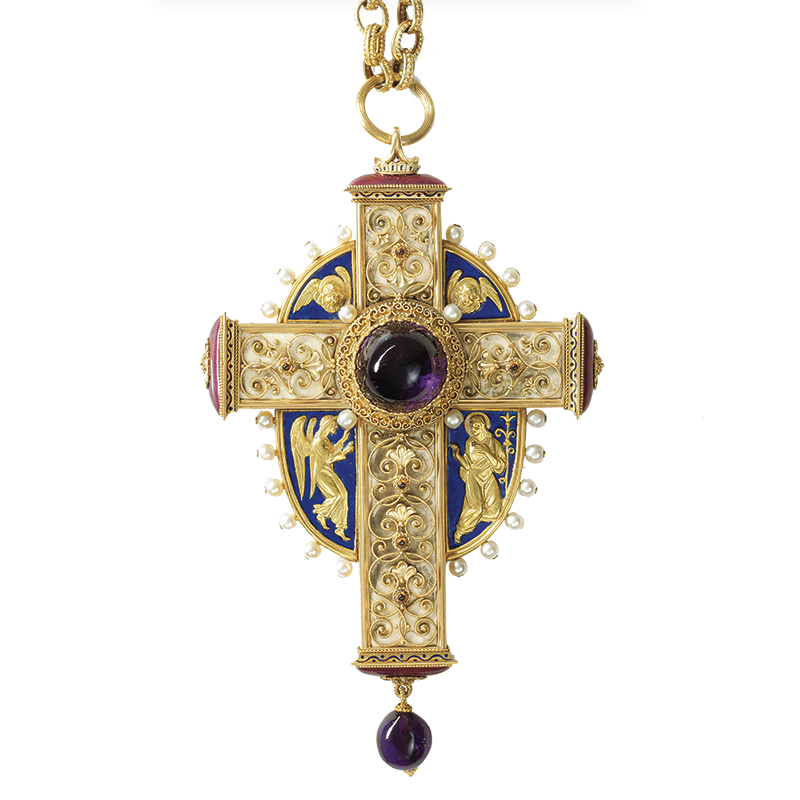 1904
MAXIMILIANSTRASSE
Hemmerle opens a boutique on Maximilianstrasse, Munich's imposing and fashionable shopping boulevard. The boutique broadens its scope to include silver, military ornaments and antique jewellery. Hemmerle remains at the same premises today.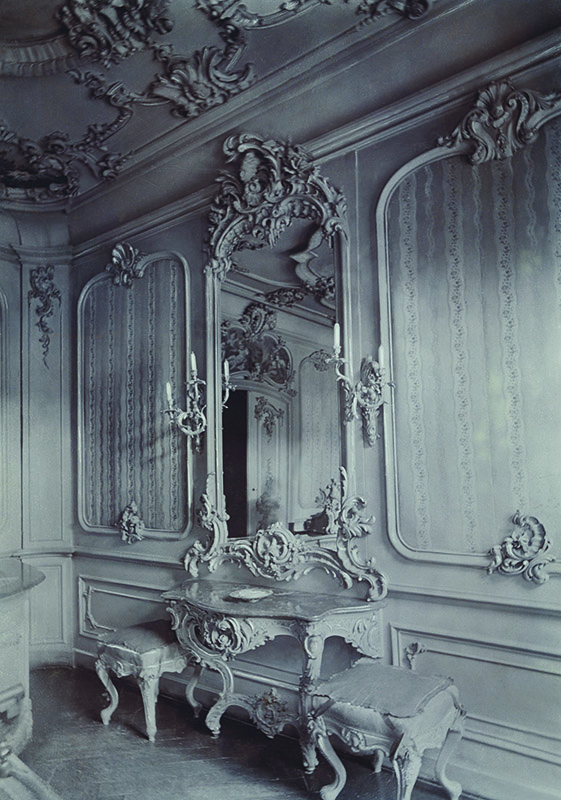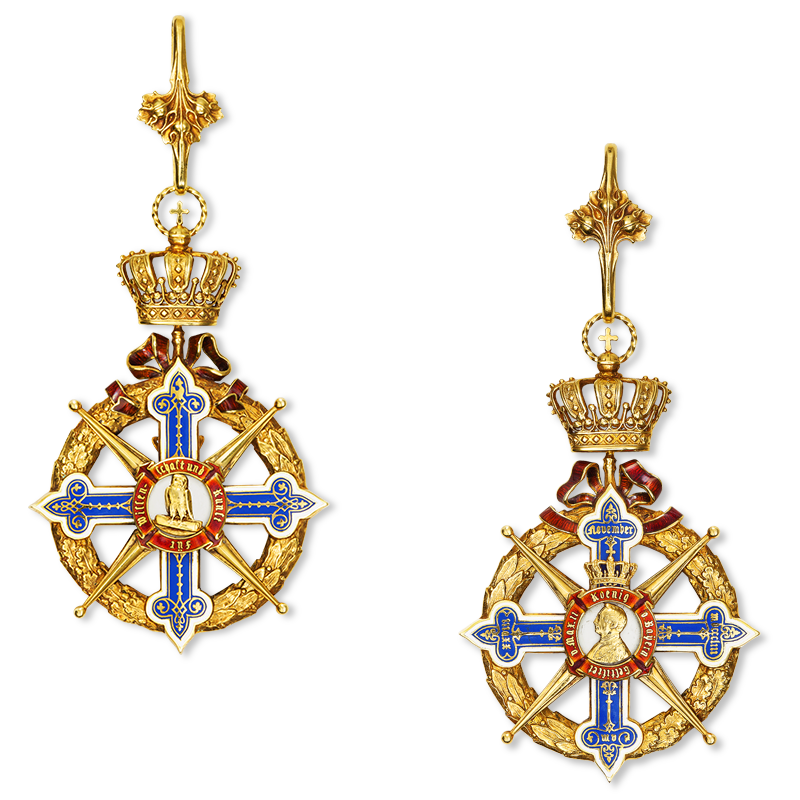 1905
MAXIMILIAN ORDER
Hemmerle began making the Bavarian Maximilian Order which they still make to this day. First established by King Maximilian II of Bavaria, they are awarded to acknowledge outstanding achievements in science and art. The order is restricted to 100 living members at any one time.
1921
JOSEPH JR UND CARL HEMMERLE
Joseph and Anton's sons, Joseph Jr. and Carl Hemmerle join the firm after World War I.
1937
CARL HEMMERLE
Carl Hemmerle now takes control of the business.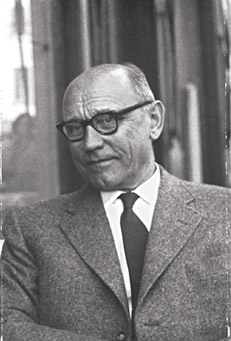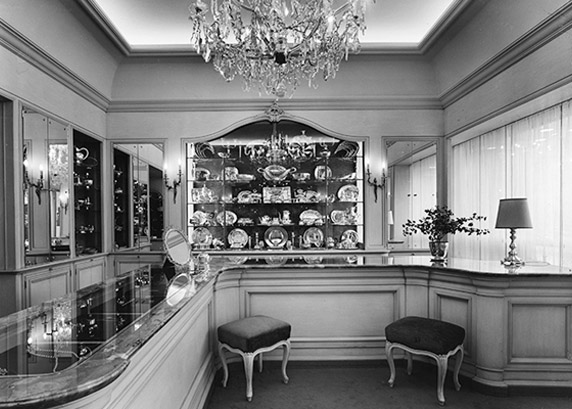 1970
NEXT GENERATION
The next generation makes its mark, as Stefan and Franz Hemmerle take over. Stefan has trained as a goldsmith in Munich, before working with jewellers in France, Italy and Denmark, nurturing new ideas and his individual style. At a time of social and cultural change, with a new approach to luxury and fine jewellery, Stefan, immersed in Hemmerle's rich and noble heritage, understands jewellery conventions, craftsmanship and traditions well enough to begin to change them.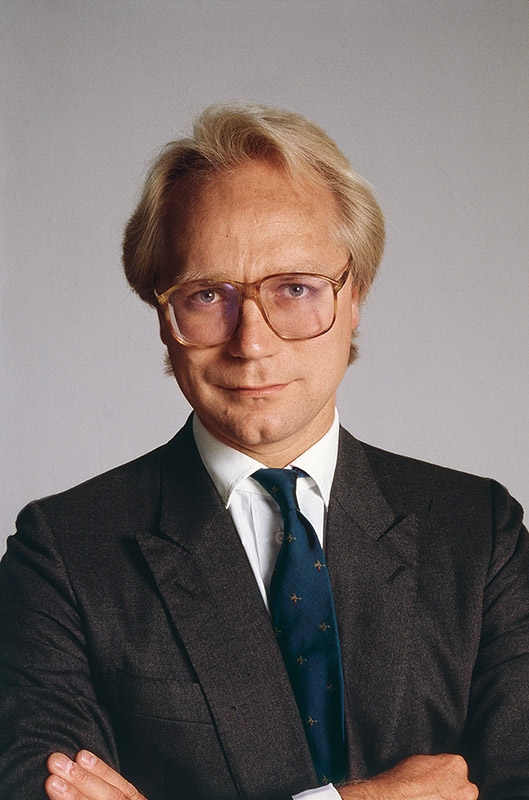 1993
100TH ANNIVERSARY
To mark the 100th Anniversary, Stefan creates a striking Bavarian Lion composed of yellow gold and over 2,000 brown, green, orange and canary-yellow diamonds with yellow-brown sapphires forming the lion's back. The setting of the diamonds, mixed with their natural colour, makes for a subtle and scintillating texturebrought to life by the design. A party is hosted in Berlin to show the brooch and celebrate the anniversary.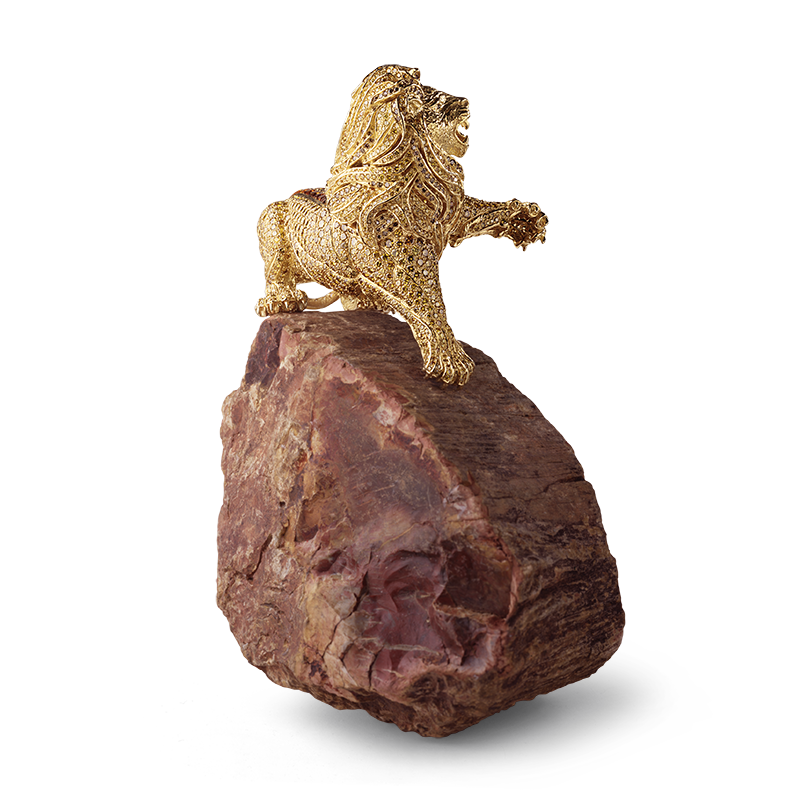 1995
A TRUE CONTEMPORARY
WORK OF ART
Stefan Hemmerle and his wife Sylveli, decide the time is right to break with the past and transform the jewel into a true contemporary work of art. While honouring family heritage, respecting jewellery traditions and revering age-old craftsmanship, Stefan and Sylveli take sole control of the business and conjure an avant-garde aesthetic of powerfully audacious modernity, layered with cultural references, to art, architecture and artisanship. The creative concept, generated by this philosophy, is sparked by a commission from a client, an art collector who 'detested flashy gems.' She wears examples of early 19th century Berlin iron jewellery: neo-classical, architectural cast iron ornaments worn by patriotic Germans in place of gold, which they donated to the War effort during the War of Liberation, 1813-15. With this in mind, Stefan Hemmerle decides to set an important diamond in a ring of textured iron.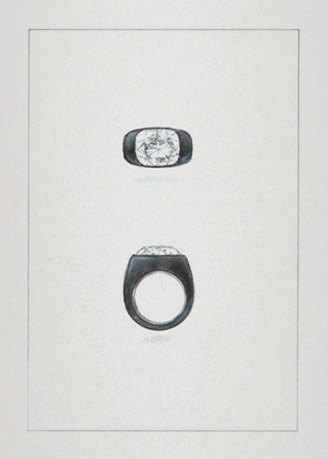 It's not every client request that inspires a designer to branch off into a direction he never before imagined and subsequently to develop an entirely new style in doing so.
Alison Burwell – Wmagazine
1995
TEFAF AND PALM BEACH
Hemmerle participate in Tefaf Basel, an art and antiques fair held at the Messe Basel that ran for 4 years. Hemmerle show work at Palm Beach, a jewellery, art and antiques fair in Florida. They continue to exhibit at the fair for 5 years.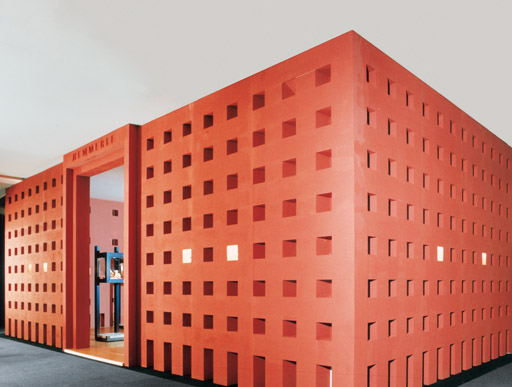 1996
NEW AESTHETIC
Barrier-breaking design introduces a whole new aesthetic for Hemmerle, blazing a trail of design-driven, agelessly modernist art jewels balancing powerful simplicity and splendour. Signatures now include daring combinations of colours and textures and the use of the rarest, most intriguing precious stones, set in unexpected materials, such as iron and wood. Totally new to the world of fine jewellery, and perfectly pitched in the minimalist mood of the 90s, the concept heralds a new era for Hemmerle.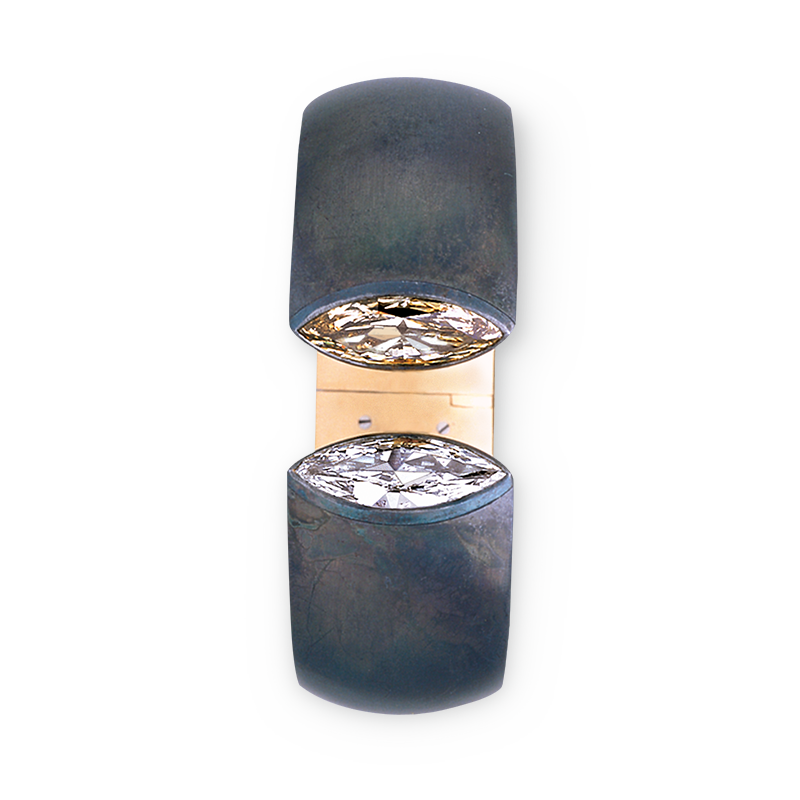 It was not my intention to shock, though I did want to inspire.
Stefan Hemmerle
1996
NEAR-EXTINCT TECHNIQUE
Hemmerle revives an early 19th century, near-extinct Austrian technique of woven, knitted, precious gem beads. Each bead is hand-hewn and carved, hand-drilled, impeccably matched for colour, and often carefully calibrated and graduated to achieve a silky gem-mesh knitted in the round, on silk, for bangles or long necklaces, often hung with a signature Hemmerle tassel. This labour-and time-intensive process reflects the pursuit of artisanal excellence.
Century-old German jewellery house Hemmerle is a staunch defender of the craftsman's trade.
Jessica Diamond – Wallpaper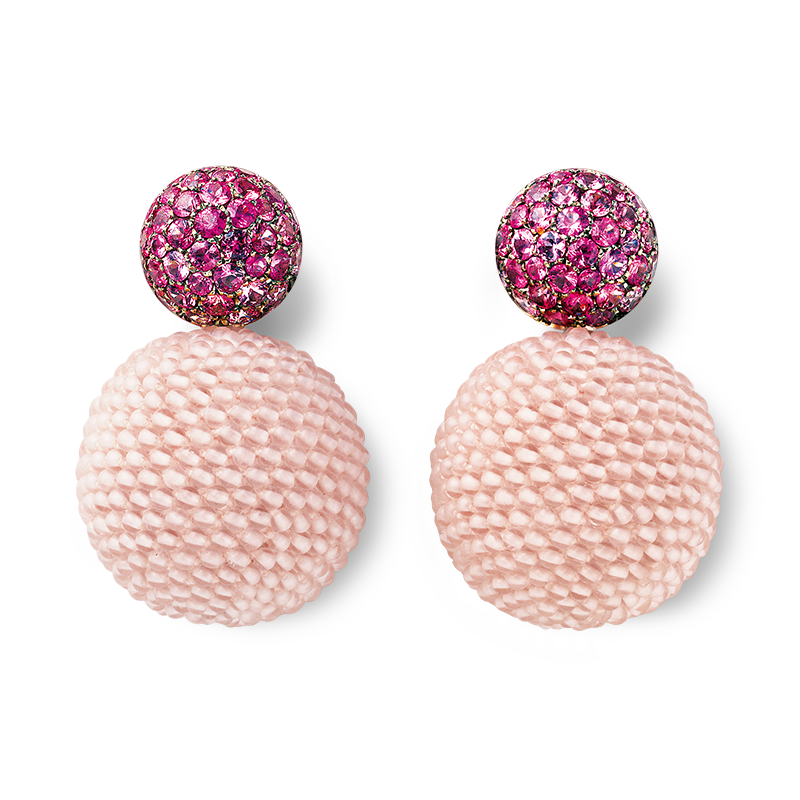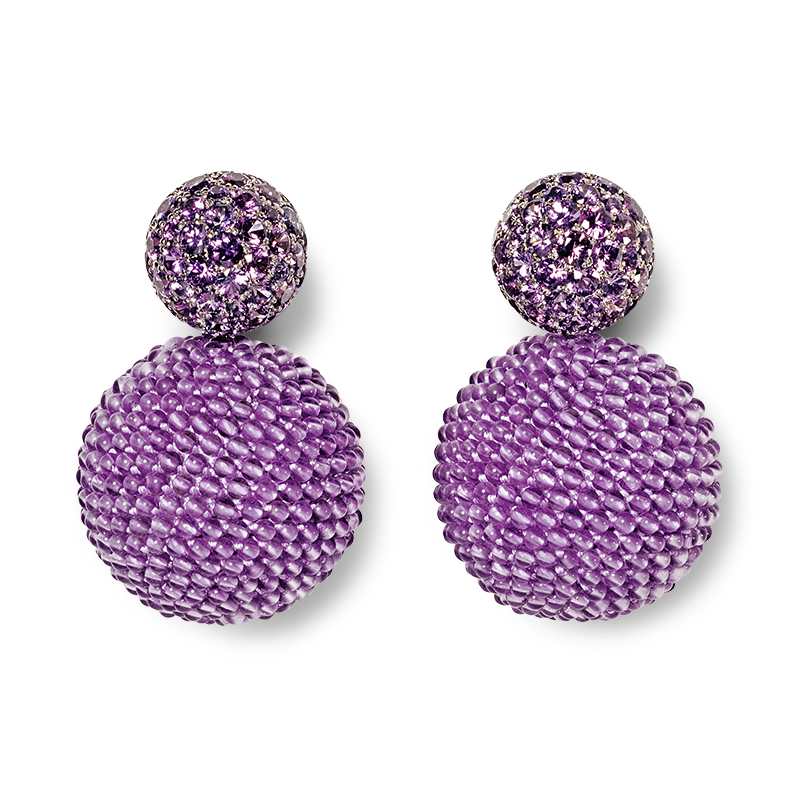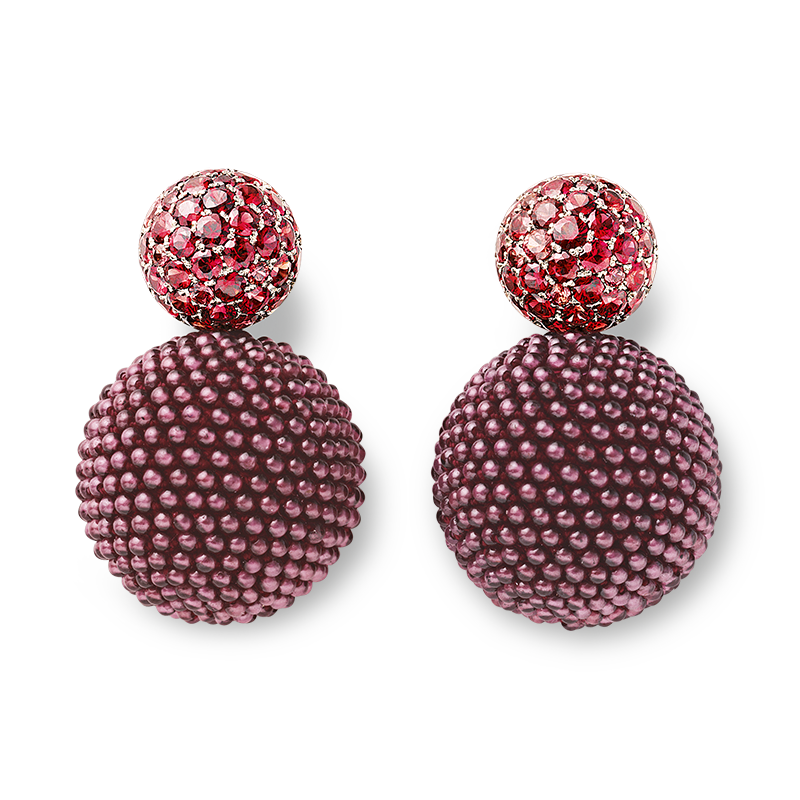 1998
BOUTIQUE REDESIGN
As the unique Hemmerle aesthetic evolves and strengthens, the Maximilianstrasse boutique is redesigned by Sylveli Hemmerle alongside celebrated Dutch designer and architect, Tom Postma, renowned for his cultural projects, museums and exhibitions, including 2006 Art Basel Miami Beach Fair and the Jordan National Gallery.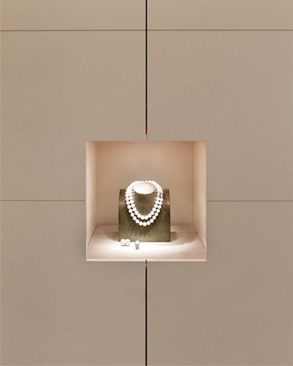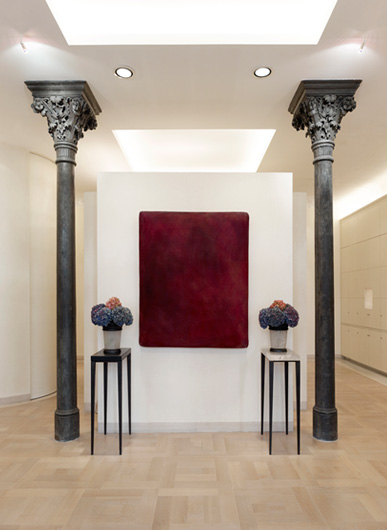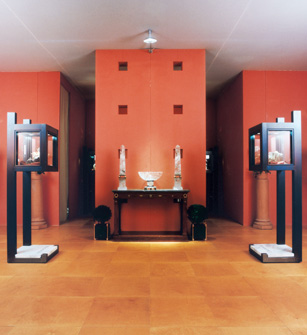 1999
CULTURA
A new fair, Cultura, the World Art and Antiques Fair, is organised in Basel by a group of dealers including Stefan Hemmerle. Hemmerle participate in the fair, which ran for five years.
1999
ATELIER EXPANSION
A town house in the heart of Munich is renovated as the atelier expands to house 15 dedicated goldsmiths. All jewellery is made onsite and nothing is outsourced. Every piece is hand-crafted and entirely bespoke. It is not unusual for 500 or more hours to be spent on the making of a single Hemmerle jewel.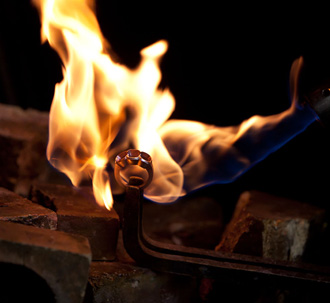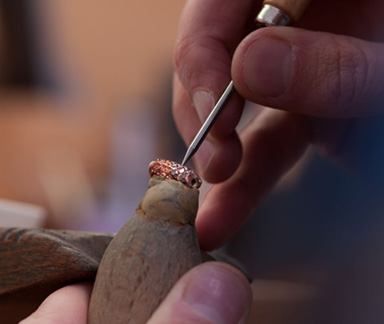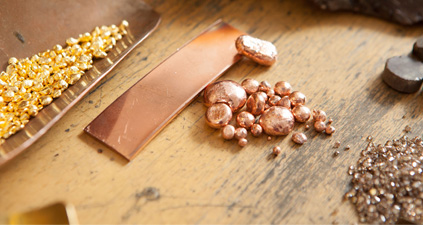 2000
ART OF NATURE
Art of Nature is published to celebrate a collection of one-of-a-kind jewels and objets d'art inspired by the natural world. The illustrated book showcases Hemmerle's vibrant interpretations of animals, insects, birds and plants, made over some 18 years, from 1979-1996.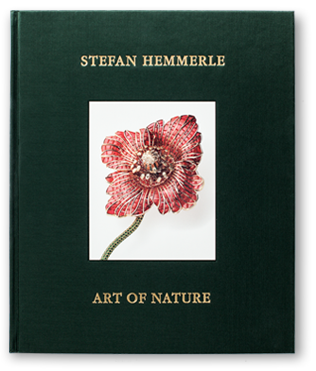 The kingdom of nature has been beautifully conquered by Hemmerle.
John Traina – Author of "Extraordinary Jewels"
2001
PEARLS EXHIBITION
Hemmerle's tarantula brooch, a pair of melo-pearl earrings and a melo-pearl brooch were featured in The Pearl Exhibition, a show of rare pearls and jewellery at the Museum of Islamic Art, Doha, Qatar, from January to June 2010.
2004
MUSHROOMS
The characteristic Hemmerle element of subtle surprise emerged again in the form of charming, characterful brooches depicting different, lifelike species of mushrooms, exquisitely modelled and capturing earthy woodland tones and textures.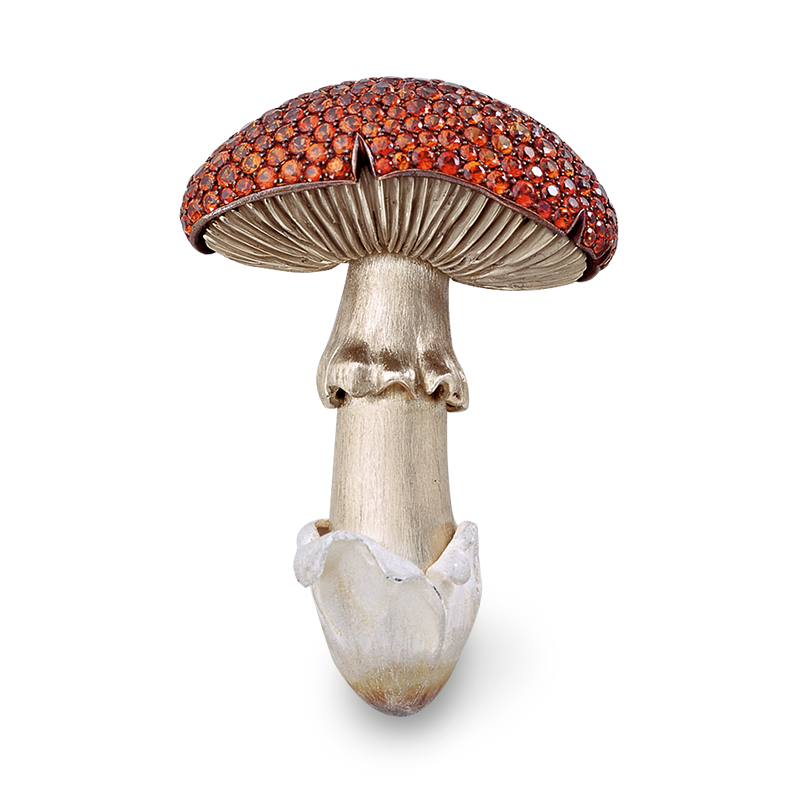 Every once in a while, a designer comes along who, fully aware of what has come before, turns a totally new page.
Janet Zapata – Art Historian
2006
CHRISTIAN AND YASMIN HEMMERLE
Christian and Yasmin Hemmerle, Stefan and Sylveli's son and daughter-in-law join Hemmerle. By now, Hemmerle's distinctive design ethos has become the ultimate understatement of sophisticated preciousness. The continual search for the most intriguing gemstones, both old and new, is crucial and the globe is scoured treasure hunting for materials. A visual vocabulary continues to evolve: geometric silhouettes of rectangular cut gems or oval cabochons, mismatched earrings, wide curved armour-like cuffs, heavy curb chains, luxuriant tassels earrings.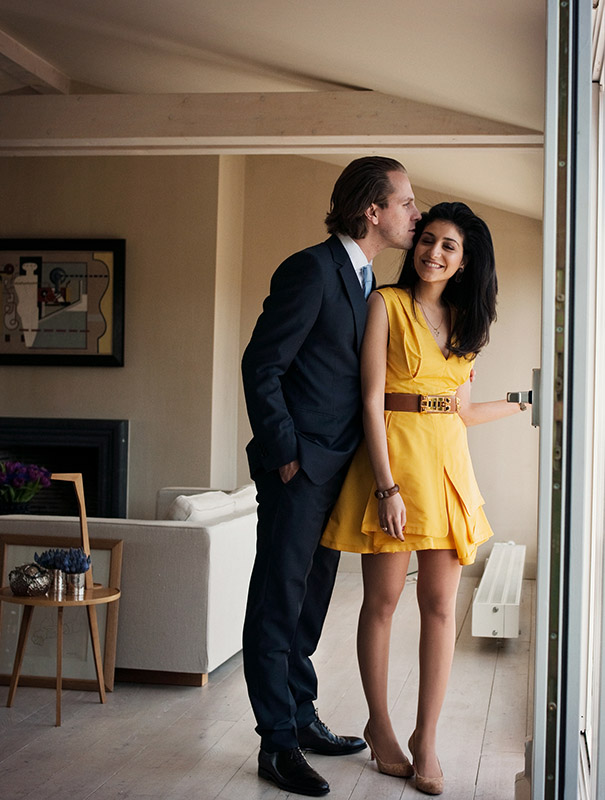 One minute, they might set a large, cut aquamarine of an Aryam blue into an iron bangle of fierce single-mindedness, the next twist hundreds of tiny, polished carnelian beads into a bejewelled rope.
Isabel Lloyd – Intelligent Life
2006
DIE NEUE SAMMLUNG
Die Neue Sammlung, the State Museum of Applied Arts and Design in Munich staged Myths: Jewels Today – Seen by Stefan Hemmerle, a three-month exhibition showcasing 145 Hemmerle jewels. A book is published to coincide with the exhibition.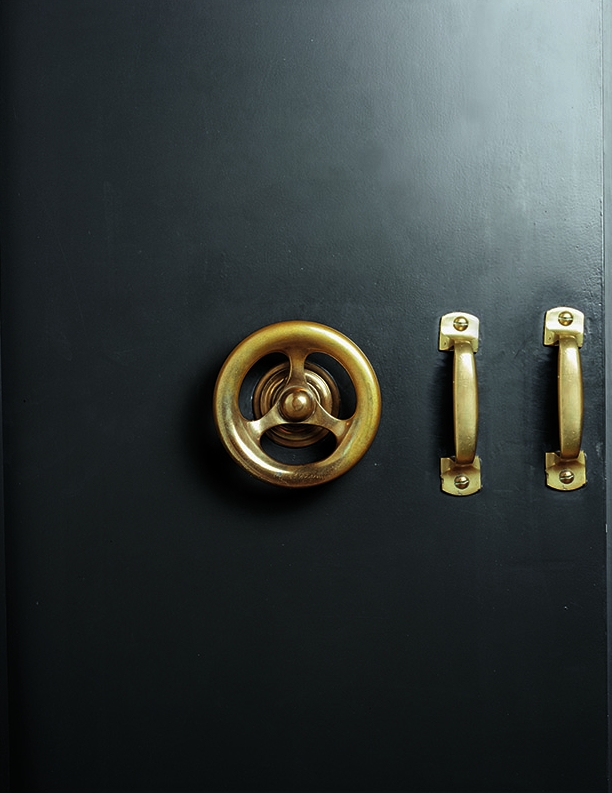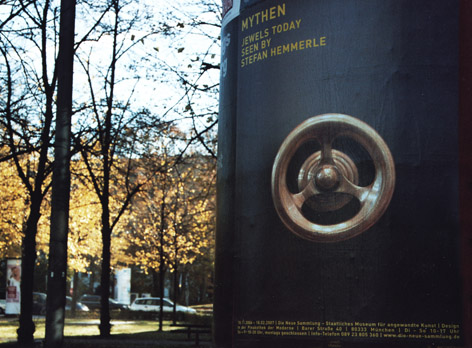 a craftsmanship that exhibits utmost sophistication
Florian Hufnagl – Erstwhile Director, Die Neue Sammlung
2007
RED DOT DESIGN AWARD
Architect Tom Postma receives the 2007 Red Dot Design Award for Best Exhibition, for his design of Myths: Jewels Today –Seen by Stefan Hemmerle: a black box filled with gently moving backlit water that shimmers like moonlight.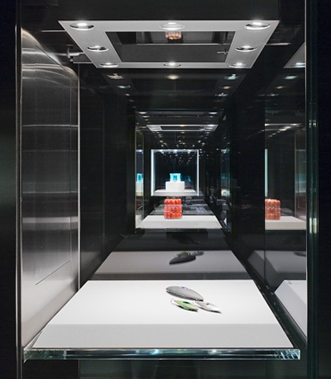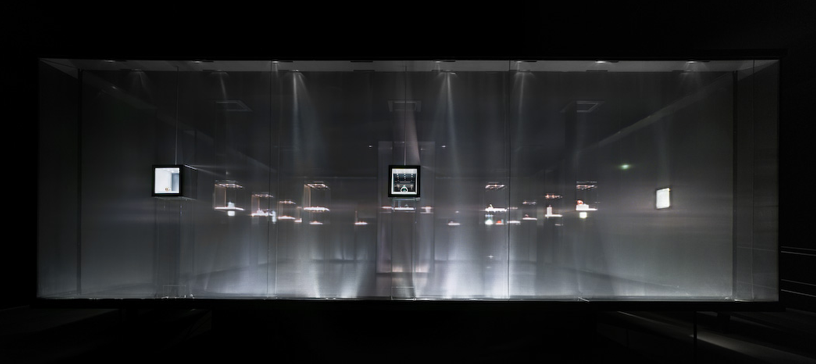 2008
THE NATURE OF DIAMONDS
Hemmerle's gecko brooch was included in The Nature of Diamonds, a travelling exhibition from 2008 – 2010 organised by the American Museum of Natural History, New York, in collaboration with The Field Museum, Chicago, the Royal Ontario Museum, Toronto, and the Houston Museum of Natural Science.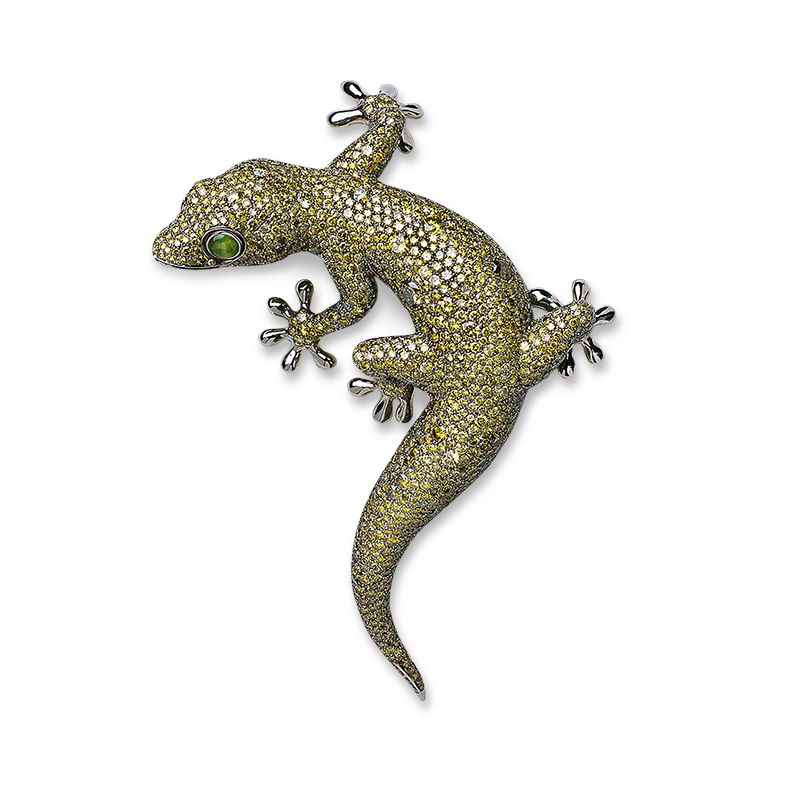 2010
HARMONY BANGLE
Hemmerle is honoured when the Harmony Bangle is chosen to become part of the permanent collection of the William and Judith Bollinger Jewellery Gallery at London's Victoria and Albert Museum.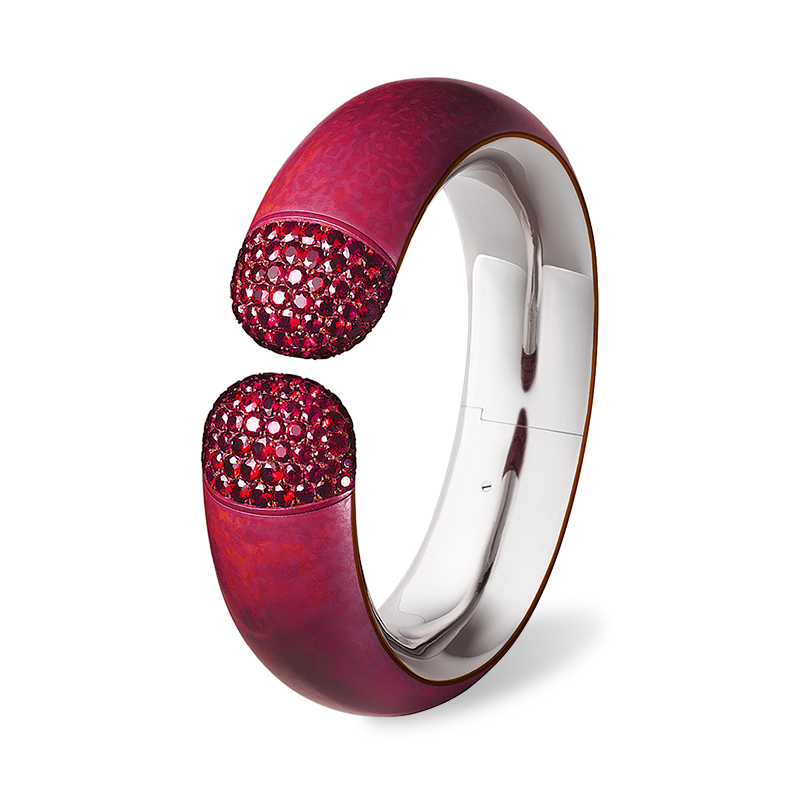 Hemmerle have brought a distinctive and highly original voice to jewellery of the highest calibre.
Richard Edgcumbe – Curator, Victoria and Albert Museum
2010
THE PEARL EXHIBITION
Hemmerle's tarantula brooch, a pair of melo-pearl earrings and a melo-pearl brooch were featured in The Pearl Exhibition, a show of rare pearls and jewellery at the Museum of Islamic Art, Doha, Qatar, from January to June 2010.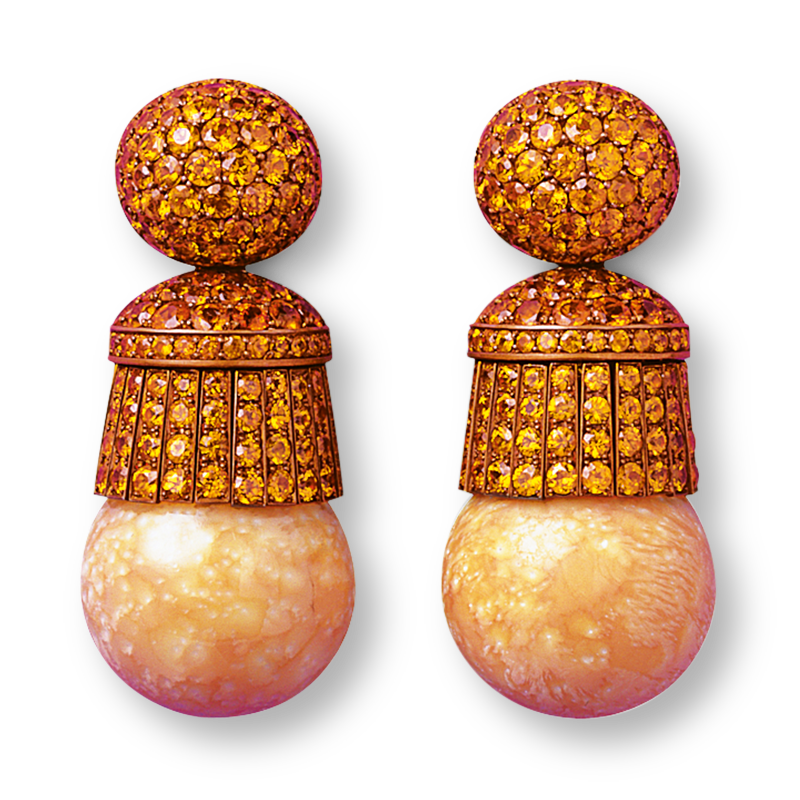 2011
DELICIOUS JEWELS
Christian and Yasmin Hemmerle surprise Stefan with a vegetable-inspired collection of jewellery. To celebrate, Delicious Jewels is published, a book that introduces the jewels along with recipes by celebrated food writer and author Tamasin Day-Lewis.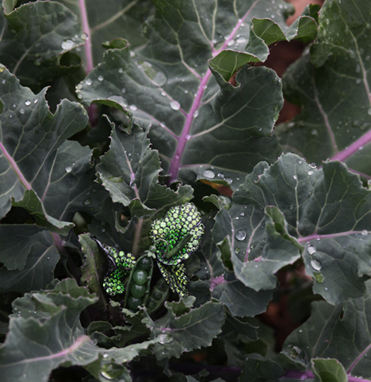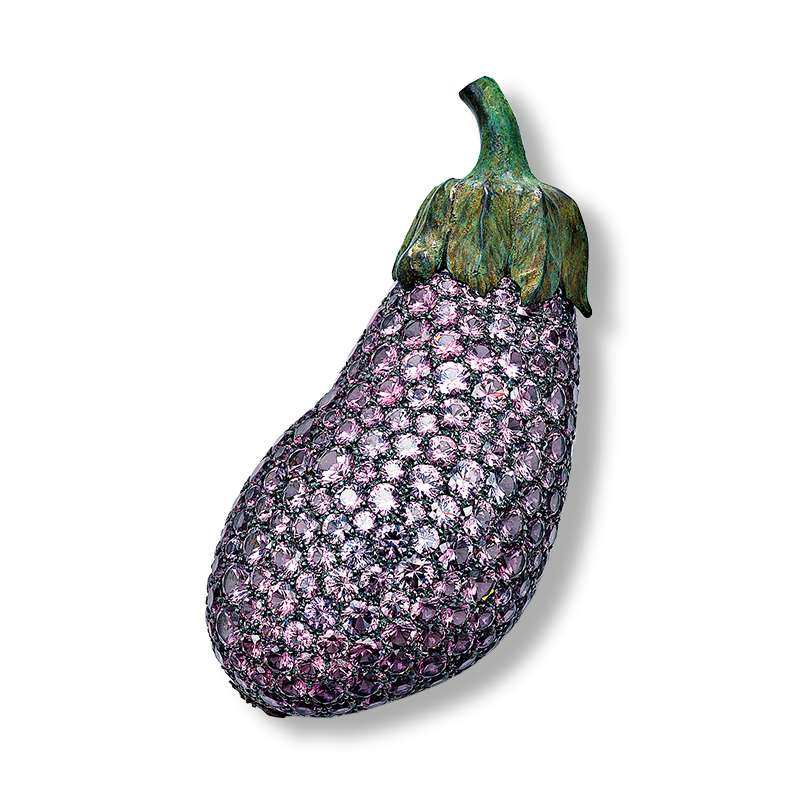 This collection is about seeing beauty where most people just see the ordinary details of daily life.
Christian Hemmerle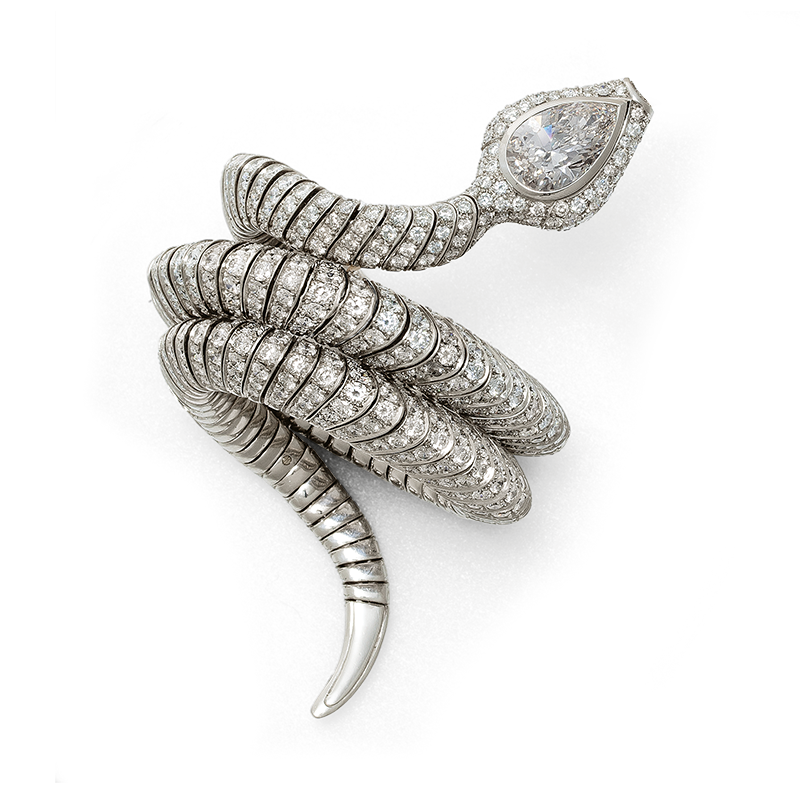 2011
SERPENTINA EXHIBITION
Hemmerle's snake bracelets are included in Serpentina: The Snake in Jewellery Around the World, an exhibition at Pforzheim's Jewellery Museum from November 2011 to February 2012.
2012
MASTERPIECE
Hemmerle participate for the first time at Masterpiece, London's highly-acclaimed art and antiques fair, and launch Egyptian inspired jewellery at the fair.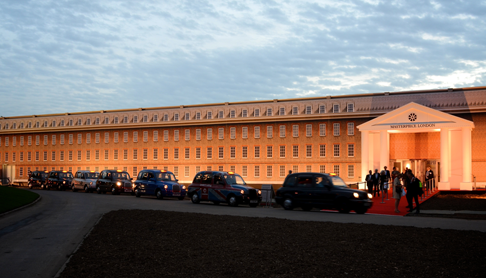 There is something for every taste at the event.
Maria Doulton – Financial Times
2012
TEFAF
Hemmerle participate for the 15th year at TEFAF Maastricht, the world's most important art and antiques fair, as the fair celebrates its Silver Jubilee.
The world's most admired art and antiques fair.
Gareth Harris – The Art Newspaper
2013
PEARLS EXHIBITION
Three pairs of Hemmerle earrings created using melo-pearls and the Tarantula brooch are included in Pearls, an exhibition at London's Victoria and Albert Museum from September 2013 – January 2014.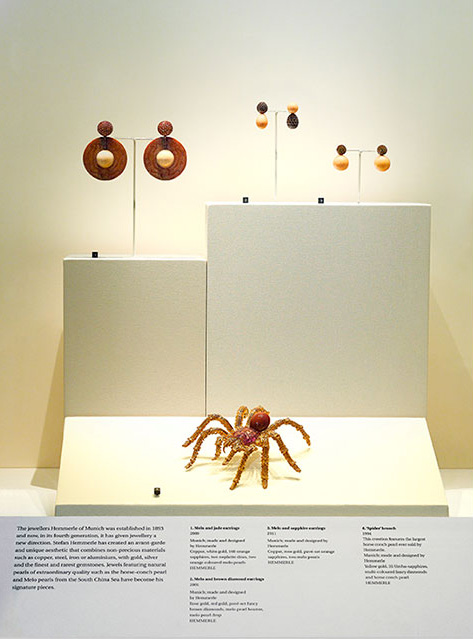 2014
NATURE'S JEWELS
A nature-inspired collection of 16 pieces of jewellery is launched at TEFAF Maastricht in March. An accompanying book Nature's Jewels pairs the jewels with poetry from around the world selected by Greta Bellamacina and published by MACK.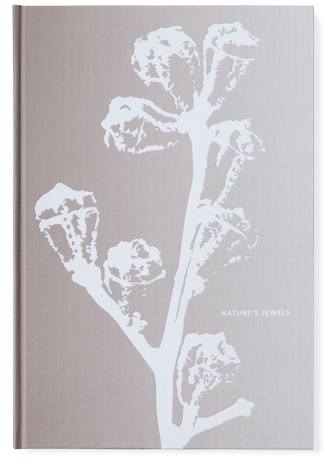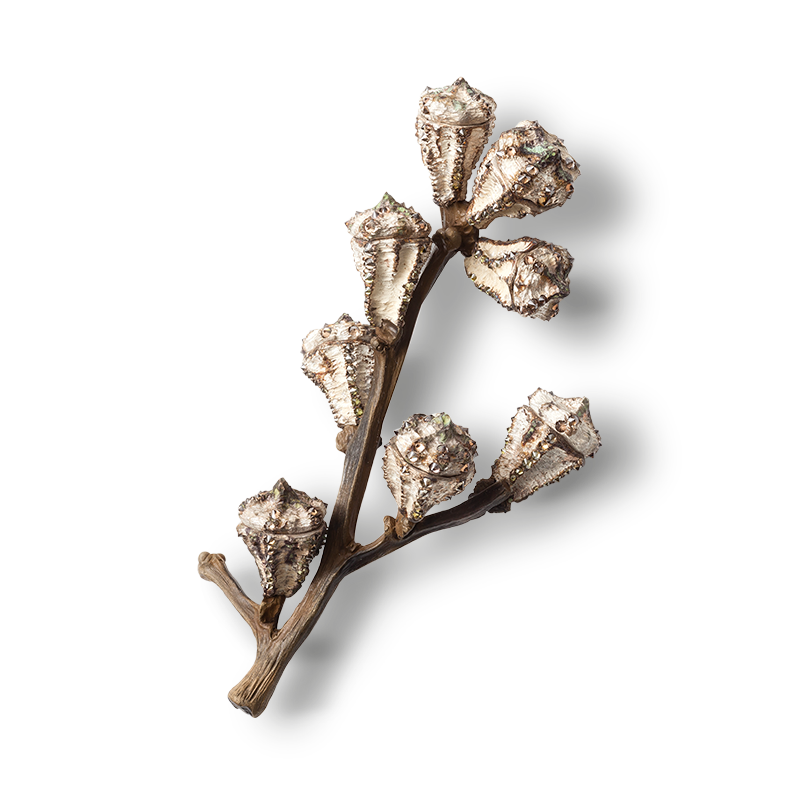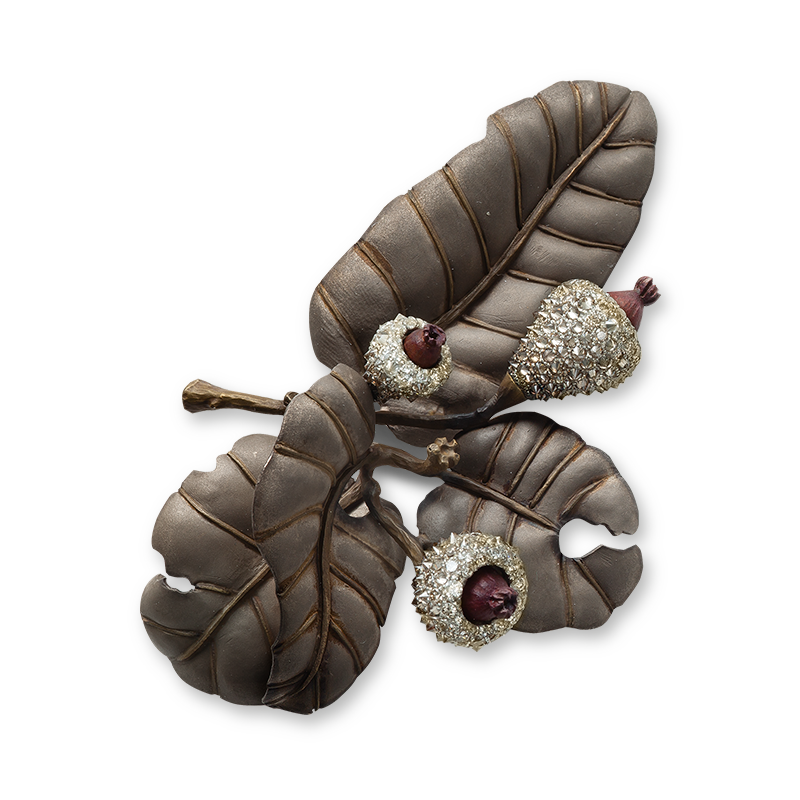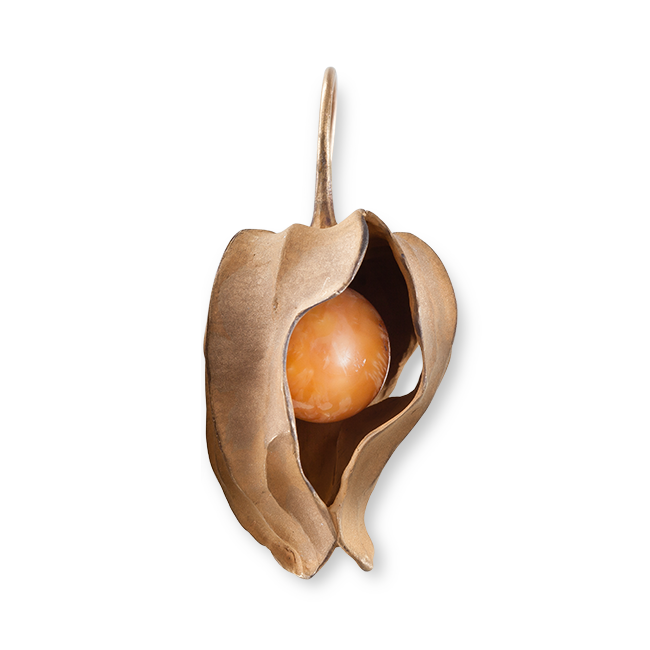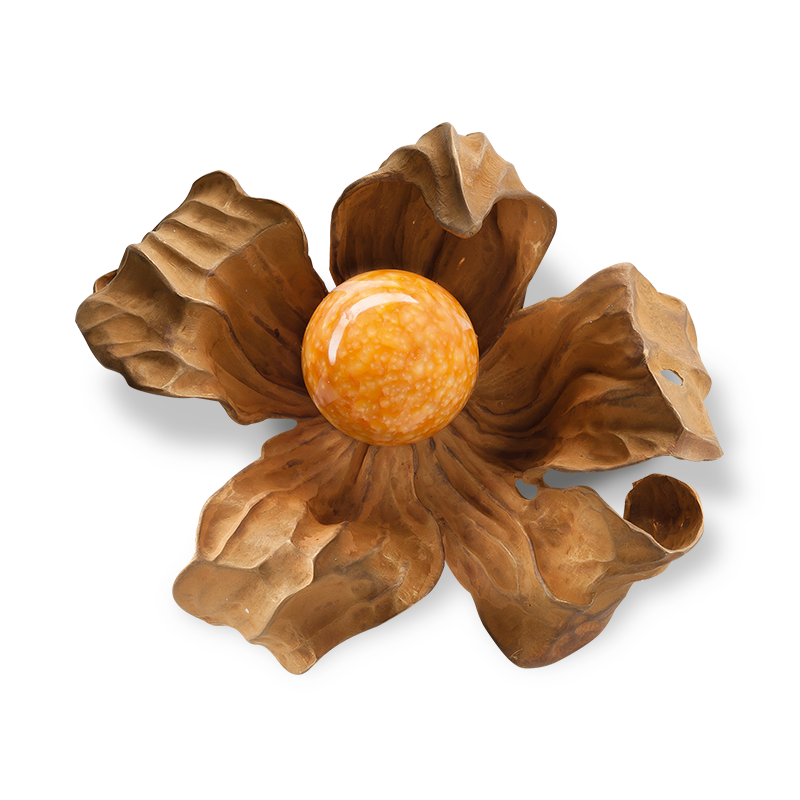 Our own philosophy resonates with poetry - originality, beauty, boldness, creativity, and technical understanding also go into making a Hemmerle jewel.
Christian Hemmerle
2014
EGYPTIAN STORY BANGLE
An exquisitely curvaceous Harmony Bangle inspired by Egypt and crafted in exotic pock wood with turquoises and tsavorite garnets capping the ends joined the permanent collection of the Cooper Hewitt, Smithsonian Design Museum.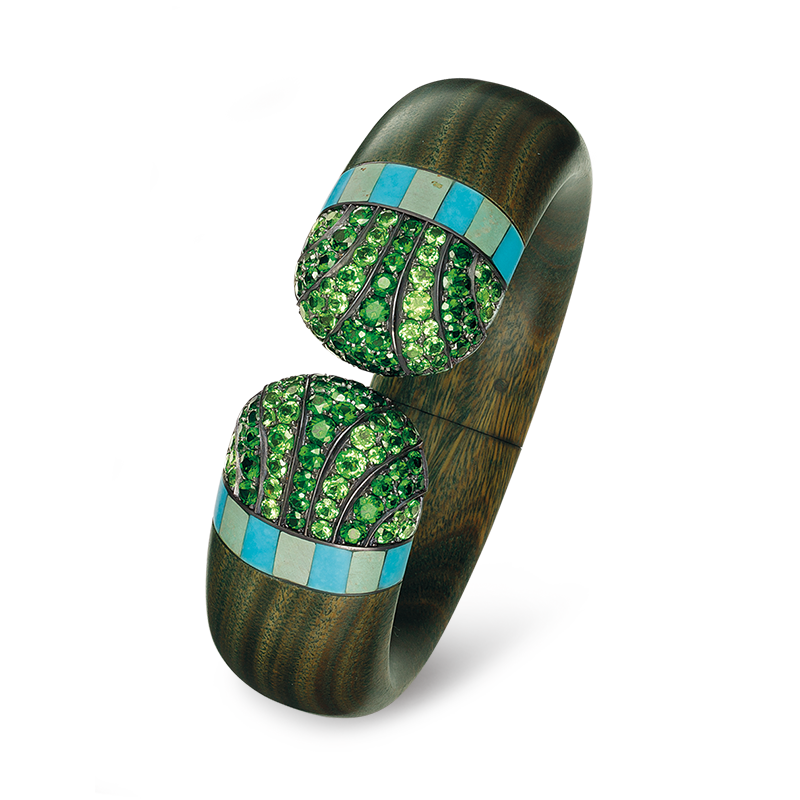 Hemmerle is refreshing both visually and philosophically – with timeless pieces held in institutions from New York's Cooper Hewitt to London's Victoria & Albert, they are sustaining the recognition they deserve.
Olivia Singer – Under the Influence
2016
BEAUTY
Beauty—Cooper Hewitt Design Triennial in 2016, the fifth instalment of the triennial exhibition series is dedicated to beauty and celebrates design as an endeavour that engages our full senses. Hemmerle's bold and unostentatious creations included in the exhibition demonstrate its dedication to craftsmanship, exceptional quality and innovative material combinations. A display of over 10 creations showcases its strong visual identity developed over decades. Featured are works inspired by nature, including a eucalyptus brooch, snail brooches and bee earrings, all exquisitely crafted with a hint of realism. A dedication to colour is evidenced in earrings made with bright orange and pink sapphires, a purple garnet Harmony bangle and a vibrant orange topaz ring. Highlighting work from over sixty voices in the global design scene, Beauty expands the discourse around the power of aesthetic innovation
and shows that this exists in our experience of an object.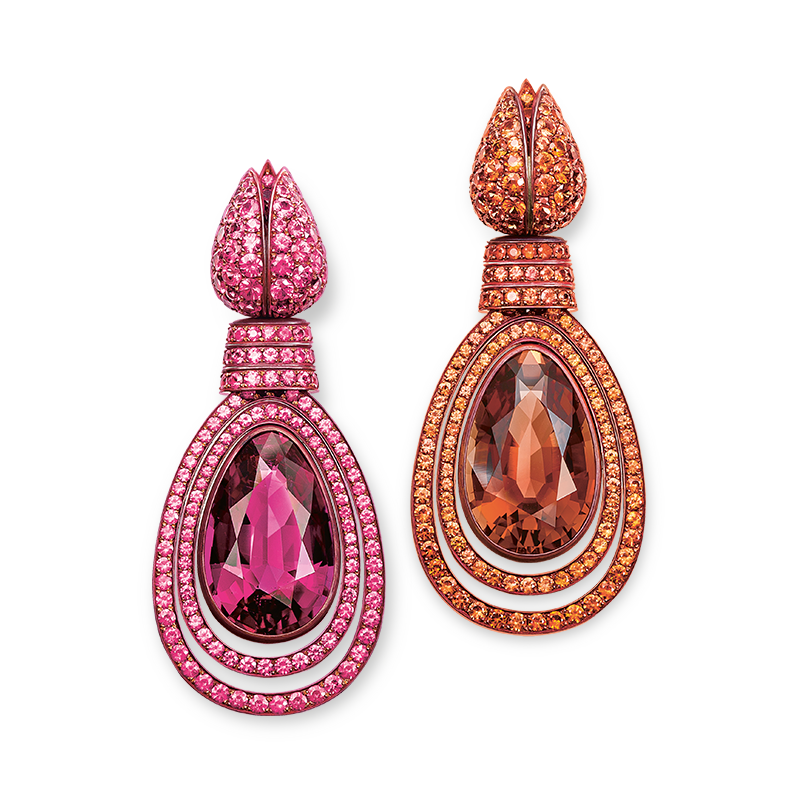 2016
THE [AL] PROJECT
The [AL] Project explores the unique properties of aluminium through innovative design and exquisite craftsmanship. The collection consisting of 16 pairs of earrings and a brooch is launched at TEFAF Maastricht in March.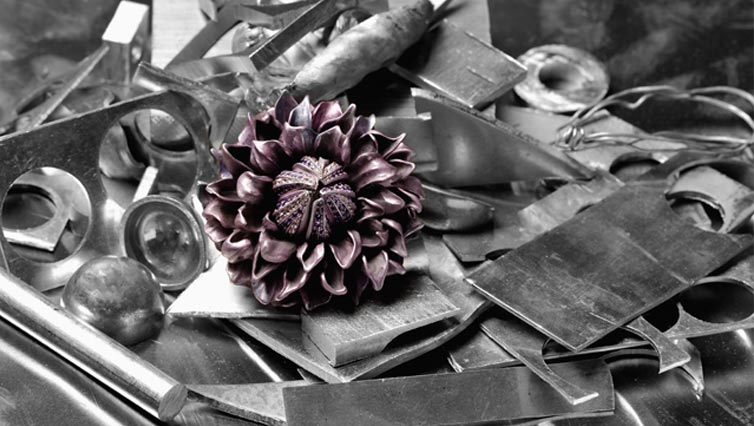 Aluminium's natural qualities provided the perfect opportunity for us to experiment with the metal and celebrate its past splendour.
Christian Hemmerle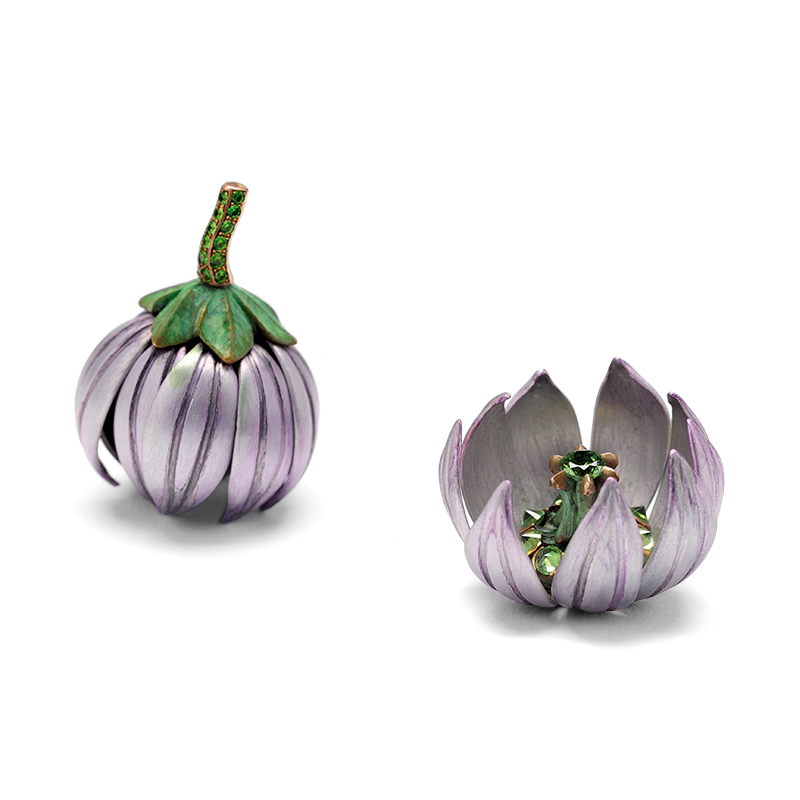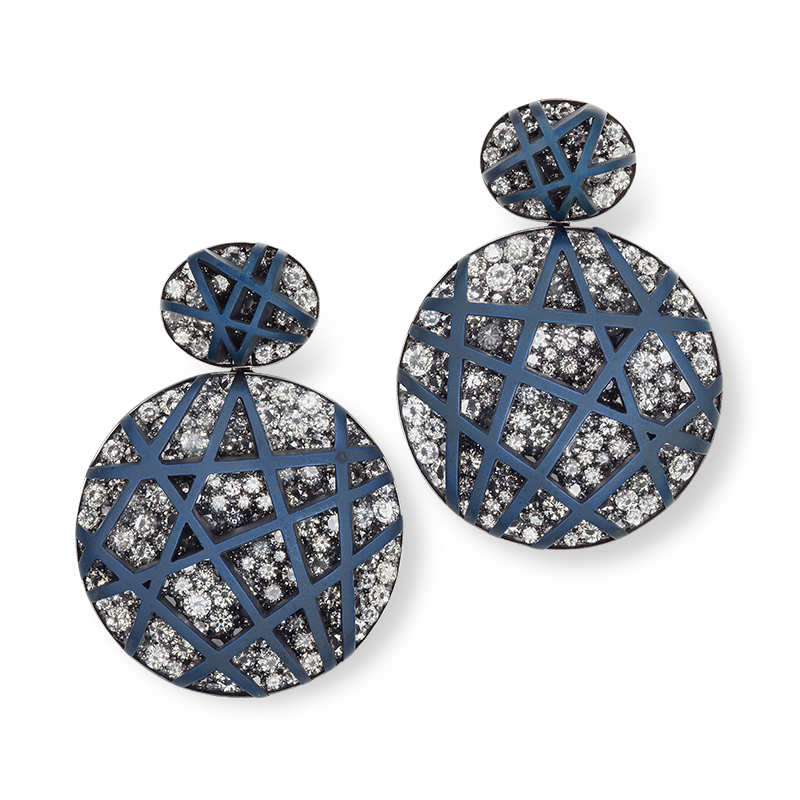 2016
TEFAF
Presented at TEFAF Maastricht this year is a new exhibition-stand featuring a sculptural structure designed by the Dutch architect Tom Postma in collaboration with Hemmerle. Uniting ambitious design with sophisticated engineering, the interlocking architectural structure combines bold form with surprising function. Composed from 16 individual screens made up of American walnut-wood rods, each individually crafted and connected to uniquely engineered aluminium rods, the multi-layered screens of the design appear to float and defy the rules of gravity.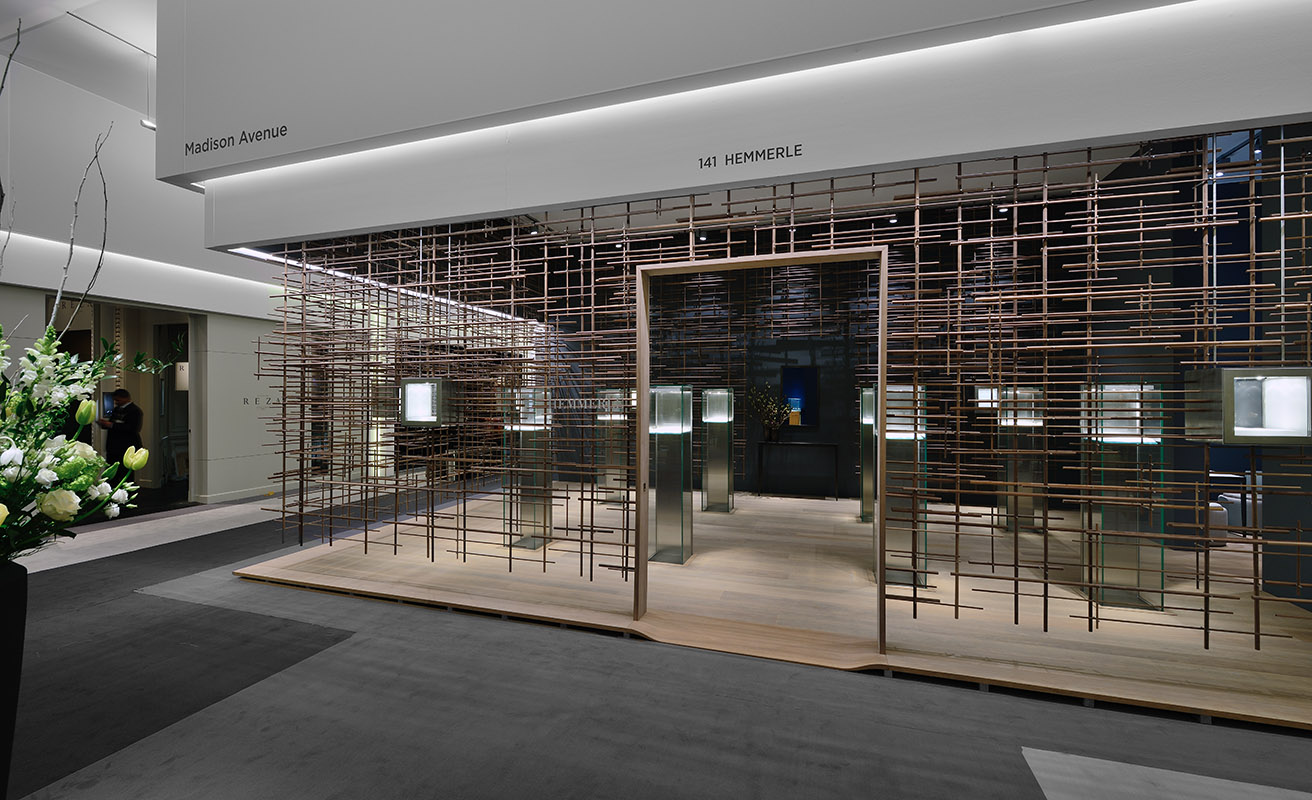 It is the descerning eye of a sophisticated collector that will appreciate exceptional craftsmanship of Hemmerle whose jewels will definitley become the antiques of the future.
Joanna Hardy – Author, Curator and Jewellery Advisor
2018
HEMMERLE 125TH ANNIVERSARY
Hidden Treasures introduces Hemmerles grand 125th anniversary in 2018. Exploring its heritage as medal makers, Hemmerle delved into the cellars of its Munich atelier to discover a treasure trove of embossing stamps within its rich archive once used to make various medals.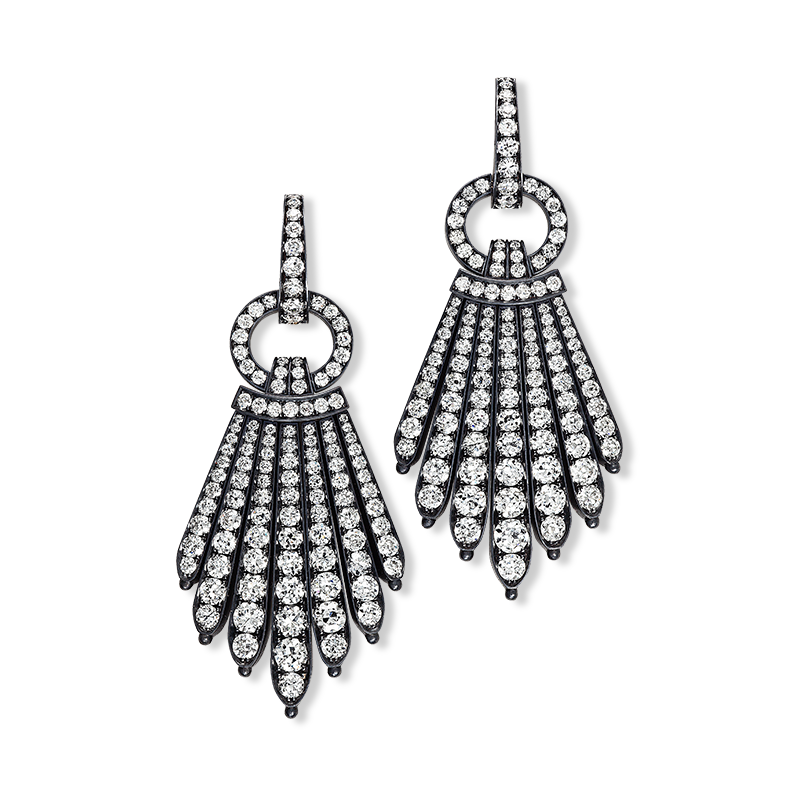 REVIVED TREASURES
Hemmerle's 125th anniversary continues with Revived Treasures. Layered with cultural and historical references, this new body of work pays homage to Egyptian civilisation.
Hemmerles have long been mesmerized by the country's unrivalled firmament of historic sites jewelled with pyramids and dazzling colour.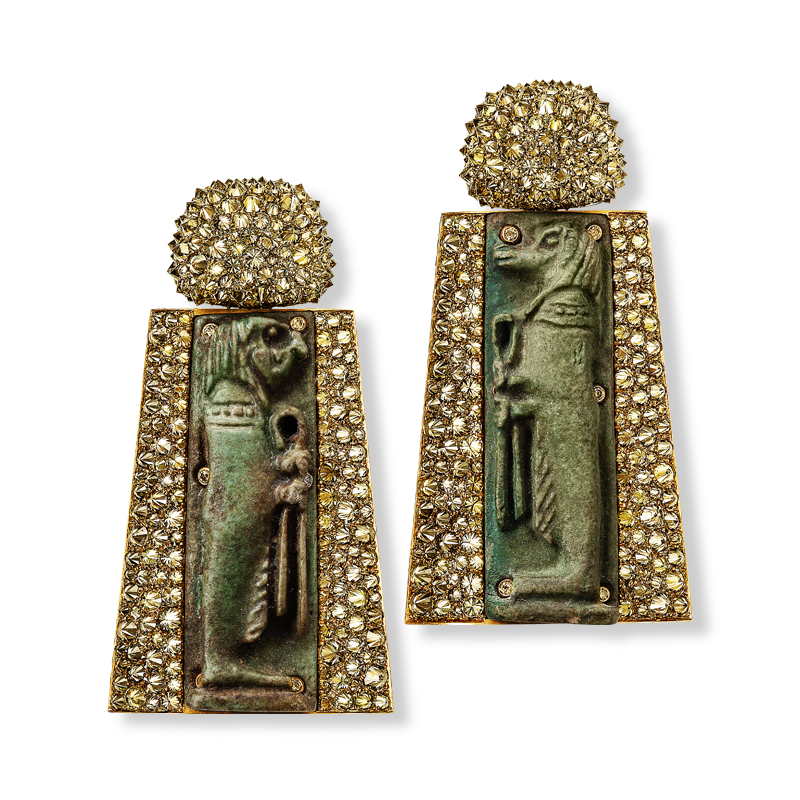 2019
ANIMALIA FASHION
Le Gallerie degli Uffizi – Museo della Moda e del Costume
Florence
Hemmerle is pleased to announce its inclusion in Animalia Fashion at Uffizi Gallery's Costume and Fashion Museum, 8 January – 5 May 2019. The exhibition explores the impact of the animal kingdom on contemporary fashion and design. Included is Hemmerle's butterfly brooch created with striking green emeralds, tsavorites and peridots set in yellow gold.
Nature and its organic sculptural forms are an endless source of inspiration for Hemmerle. The butterfly-inspired brooch on view showcases Hemmerle's dedication to colour, impeccably matching gems so as to best respect the beauty and symmetry that nature creates.